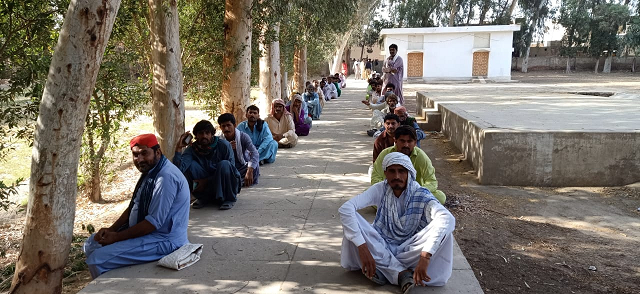 ---
ISLAMABAD:
The Ehsaas administration identified 29,961 more government employees receiving monetary benefits from the Benazir Income Support Programme (BISP) and removed them from the list of beneficiaries under the data cleaning exercise.
According to the administration of the social welfare programme, the list of the illegal beneficiaries receiving assistance from the BISP comprised of 15,326 pensioners, 273 government employees, 9,991 high-income earners and 4,371 employees of autonomous organisations.
Special Assistant to the Prime Minister Dr Sania Nishtar said under the Ehsaas governance framework, its administration was rectifying the BISP data.
Earlier, a government audit of the programme disqualified 820,165 beneficiaries who had been disqualified. Among them 14,730 were government employees ineligible to receive cheques under the programme.
In July last year the Khyber-Pakhtunkhwa (K-P) chapter of the Federal Investigation Agency (FIA) completed investigations against the government employees who were involved in the scam misusing the social welfare funds meant for the poor.
The agency had lodged cases against 24 government officials for misusing their authority to steal from the programme that was meant to offer a financial lifeline to the poorest of the poor.
The data further showed the number of beneficiaries who travelled abroad more than once stood at 10,476. Similarly, spouses of 166,319 beneficiaries had travelled abroad more than once.
COMMENTS
Comments are moderated and generally will be posted if they are on-topic and not abusive.
For more information, please see our Comments FAQ