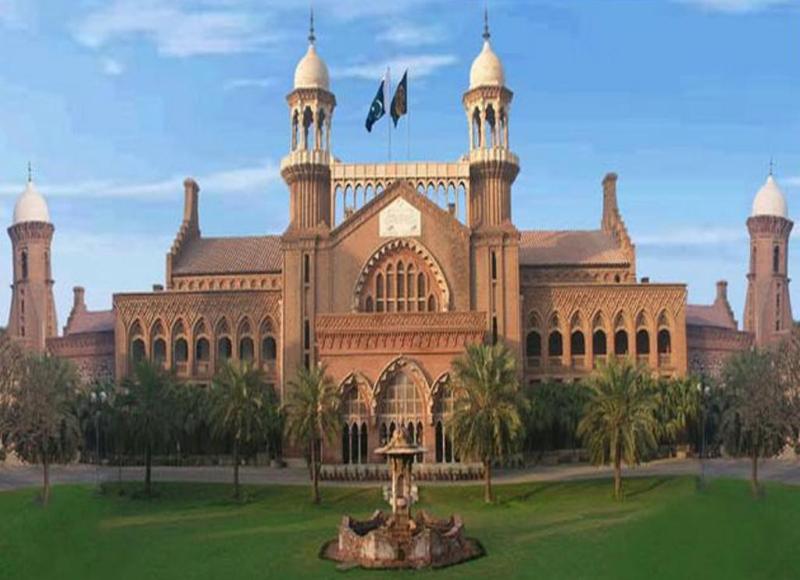 ---
LAHORE:
The Lahore High Court's (LHC) Justice Ali Baqar Najafi sought reply from the quarters concerned on a plea seeking recovery of five detenues, including a university student, arrested in connection with protests against on-campus examinations at the University of Central Punjab (UCP).
Petitioners Haider Ali Butt and Sidra Iqbal filed their habeas corpus petition through advocate Usama Khawar Ghumman contending police detained one detenue despite he produced his bail order. The rest four students were also "illegally detained" by police despite they had nothing to do with protests.
The petitioner claimed she was also sexually harassed by police at the time of arrests of the detenue. They implored that detenus have been picked up without any legal justification in an unlawful manner.
"This violates, amongst other legal provisions, Article 4 read with Article 9 of the Constitution of Pakistan as both the Articles postulate that no person can ever be deprived of life or liberty without going through the due process of law, if so required," she maintained. It was further added that the respondents (police officials and university administration) committed grave illegality by blatantly disregarding the pre-arrest bail granted by the sessions court, Lahore to detenu Zubair Siddiqui.
Respondents are directly involved in the abduction of the detenues, which exposes them to potential criminal penalty under the Pakistan Penal Code. It is averred that such abduction and subsequent detention of the detenues is a clear infringement upon the Fundamental Rights of the detenues enshrined under Article 10 of the Constitution of Pakistan.
They contended that detenues Zubair Siddiqui, Sanaullah Ali Ashraf, Salman Sikandar and Haris Asad are citizens of the Islamic Republic of Pakistan and are hard-working students from lower-class backgrounds who also earn an honest living for their families. Detenue Zubair Siddiqui is the only one of the detenues who participated in the peaceful protest against the resumption of in-person classes by the University. However, the Police and private guards of the university administration of brutally tortured the students including detenu Zubair.
As a result, he suffered injuries and was admitted in Jinnah Hospital, Lahore where he remained hospitalised for several hours. However, an FIR was registered against detenu Zubair and other students in Nawab Town Police station on January 26. Subsequently detenu Zubair secured interim prearrest bail from the additional district and sessions judge Rafaqat Ali Gondal on January 27, 2021.
The detenue showed them his bail order, but to no avail. That all except one detenu have not been nominated in the FIR, and have never been previously convicted. However, it is apprehended that detenues Sanaullah Ali Ashraf, Salman Sikandar and Haris Asad were also detained in the same matter.
They contended that respondents breaking into woman petitioner's house brutally tortured detenues as well as woman petitioner. They requested the court that direction be passed to respondents for immediately producing detenues before the court.
COMMENTS
Comments are moderated and generally will be posted if they are on-topic and not abusive.
For more information, please see our Comments FAQ