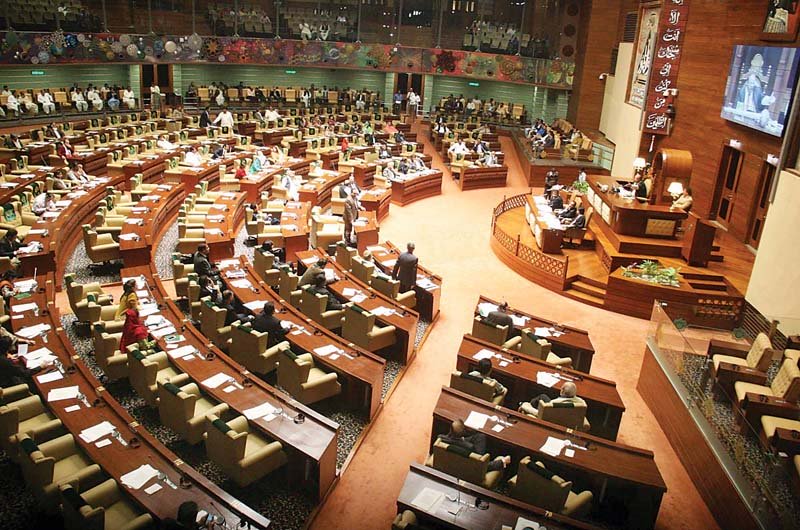 ---
LAHORE:
The opposition lawmakers grilled the Pakistan Tehreeke-Insaf (PTI)-led provincial government over not spending funds being collected in the name of Covid-19.
Punjab Finance Minister Makhdoom Hashim Jawan Bakht admitted that no funds had been spent at the moment adding the government was focusing on the different options for the purpose of spending said funds. In the question answer session, the Pakistan Muslim League-Nawaz (PML-N) lawmaker Rabia Nusrat put a query to the finance minister on why the funds were not being spent to control Covid-19.
She expressed her displeasure, saying Covid-19 was rapidly increasing and people were losing their lives. "However, the provincial government has done nothing either to control the coronavirus pandemic or on introducing best facilities to control the rebounding virus." The provincial finance minister replied that the government had collected over Rs1 billion in light of the coronavirus situation and had also made deductions from salaries of the government officials.
The provincial government was mulling over whether or not to purchase the coronavirus vaccine, he elaborated. "The government is considering different options for spending funds to control the pandemic in Punjab." The lawmakers also questioned the price hike of bread. Responding to questions on the price hike issue, the provincial finance minister further said that the price of flour products had increased owing to the rising demand.
The House proceedings started with Mian Muhammad Shafi from the panel of chairmen in the chair after a lapse of two hours while the scheduled time was 9am. Later, the proceedings were adjourned till Monday at 2pm. Speaking to The Express Tribune, Opposition Leader Hamza Shehbaz Sharif said that he was at a loss of words when it came to understanding why the PTI-led government had welcomed a Transparency International report that had revealed an increase in corruption as compared to the previous government. He further said there was an era when his PML-N was taking the country towards progress.
"And now the country presents a deserted look in every field. Most sectors have been ruined by the flawed policies of the incumbent government." "Different scandals emerged but no action was taken by the PTI-led government against those responsible. Accountability is confined only to the PML-N and other opposition parties," he maintained.