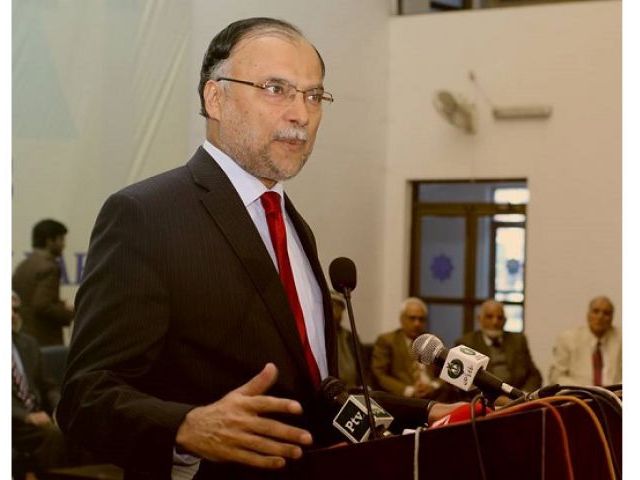 ---
LAHORE:
The PML-N on Thursday noted that the no-confidence motion against the incumbent regime was a "simple number game" and that the opposition would have to rally support of the ruling PTI allies MQM and PML-Q for the purpose.
"Without their [MQM and PML-Q] support it is highly unlikely to achieve the required number [for bringing no-confidence motion], PML-N Secretary General said while addressing a press conference in Lahore.
A few days ago, PPP Chairperson had suggested bringing a no-confidence motion against the PTI-led government instead of holding a long march on the federal capital as proposed by the PDM.
"Given that it is the PPP suggestion to bring a no-confidence motion they will present their case along with reasoning in the upcoming leadership meeting of PDM," Iqbal said.
"People might see contradiction in the suggestion of no-confidence motion as it would require support of powers in politics who they are all against," he added while referring to the alleged role of the establishment in the country's politics.
The PML-N senior leader maintained that the upcoming PDM meeting scheduled for February 4 would prove that all parties in the opposition alliance stood united contrary to what the government was speculating.
He regretted that the government had not taken opposition into confidence on the issue of open ballot in Senate and election reforms.
He said they would not allow amendments that only catered to the imminent needs of the ruling party.
"Imran Khan wants to give tickets his friends to contest Senate elections and wants to ensure that they get elected."
Regarding granting overseas Pakistanis the right to contest elections as dual nationals, he said that one of the cabinet ministers was near "disqualification for hiding his dual nationality in his nomination papers".
He said that PTI's own parliamentarians were "upset" and raising alarms over the rise in corruption in Punjab.
The PML-N leader alleged that the premier in order to "veil his incompetence" blamed either the previous government or the system.
"The actual root of the economic mayhem is 'Imranonomics'. The PTI government brought the growth rate down first to 1.9 and then to minus 0.4 % from forecast growth rate of 6% for 2018-2019 by the World Bank," he said.
He alleged PM Imran was "misleading" the nation by claiming that Rs11,000 billion loan taken during his tenure included repayments for debts of previous governments. He said this loan was net borrowing by the incumbent regime.