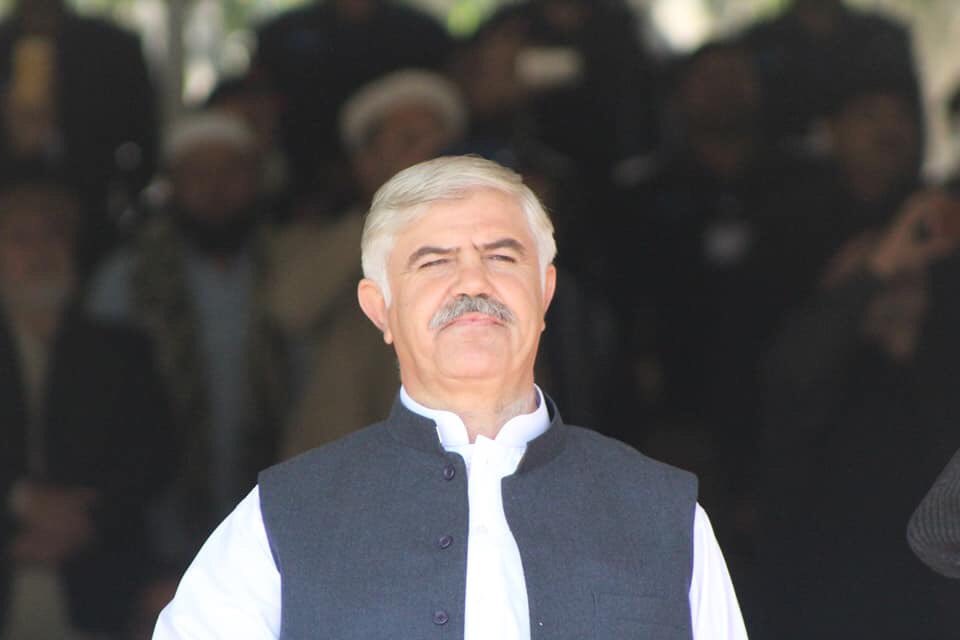 ---
PESHAWAR:
Khyber Pakhtunkhwa Chief Minister Mahmood Khan has announced local bodies elections in the province on September 15.
The decision was made at the cabinet meeting held Wednesday and presided over by the CM.
The meeting was attended by provincial ministers, advisors, special assistants, chief secretary and administrative secretaries.
The CM directed increase of stipend of chief khateeb and moavin qazis of the province.
The cabinet formally approved the Probation and Parole Act-2020 to ease the conditional release of people imprisoned on misdemeanours and after release on parole. The cabinet agreed to the establishment of the Water Commission and Water Regulatory Authority for efficient water resource management in the province.
The provincial cabinet agreed to the commencement of double shift in public sector primary, middle, high and higher schools throughout the province and approved mechanism for this. The services of existing teachers would be hired and even teachers from the market would be recruited on a fixed pay. The double shift plan would be enforced from the financial year 2021-22.
The cabinet agreed to release a supplementary grant of Rs3676.842 million for the extension and rehabilitation of oil and gas producing districts.
Read More: K-P backs presidential reference on open-ballot at upcoming Senate election
The cabinet also approved the merger of "PITE and RITE" established for the teachers' training to a full-fledged directorate of professional development. The cabinet also agreed to provide 156.11 kanal of additional land for the Suki Kinari Hydle Power Project having the capacity of 884 MW.
The cabinet formally approved a uniform system of education in the province and the chief minister directed inclusion of local languages such as Pushto, Hindko, Saraiki, Gogari, Kohwar and others in the new curriculum. The new uniform system would bring uniformity in the public and private schooling system.
The cabinet also approved the operational and financial rules of the Khyber Pakhtunkhwa Board of Investment and Trade. The cabinet approved the Rules of Khyber Pakhtunkhwa Youth Development Commission and agreed to the release of Rs100 million grant to each authority to run the affairs of Kalam, Kumrat and Kalash Development Authorities. Chief Minister directed that Malam Jabba area be included in the authority.
Published in The Express Tribune, January 28th, 2021.