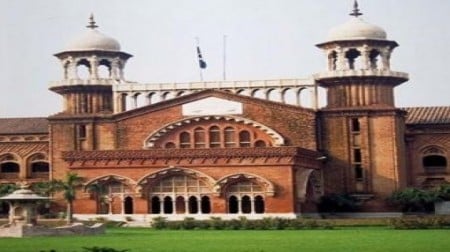 ---
ISLAMABAD:
The Judicial Commission of Pakistan (JCP) has asked Lahore High Court (LHC) Chief Justice Muhammad Qasim Khan to submit fresh names for the appointment as the additional LHC judges "at the earliest", sources told The Express Tribune on Tuesday.
The JCP – a constitutional body to recommend names for appointments to the superior courts – said in a letter to the LHC chief justice that after the withdrawal of the names proposed earlier by him during a JCP meeting, a negative impression of the institution had emerged in the public eyes.
Therefore, the commission has asked the LHC CJ to send new nominations at the earliest for the appointment of additional judges in the high court, the sources in the LHC said. Following the letter, a senior lawyer expected around a dozen names would be forwarded to the commission soon.
While forwarding the nominations, the letter said, information regarding the nominees from the bar might be provided, mentioning the cases in which the nominee has himself pleaded, but excluding short matters, miscellaneous applications, cases dismissed for non-prosecution or withdrawn.
The last time six judges were appointed to the LHC in October 2018. Since then, no judge has been appointed, while 20 out of 60 judicial positions at the country's biggest high court are lying vacant. On January 12, CJ Qasim Muhammad Khan withdrew all the names he had proposed to the JCP.
It is learnt that a subcommittee of four JCP members had expressed reservations over the majority of nominees proposed by the LHC chief justice. However, it remained unclear why the complete list was withdrawn. At that time, the superior bars had given strong reaction to the withdrawal of the names.
Earlier, Supreme Court Bar Association (SCBA) had expressed serious concern over delay in the appointment of judges to the superior courts – particularly to LHC – and said this delay was a "major hurdle" in provision of justice to the general public.
In a statement on Monday, the SCBA said this delay was not only resulting in increasing the pendency of cases and sufferings of the litigants but also caused anxiety in the legal fraternity. The lawyers' body urged the JCP to fulfil its foremost obligation.
COMMENTS
Comments are moderated and generally will be posted if they are on-topic and not abusive.
For more information, please see our Comments FAQ