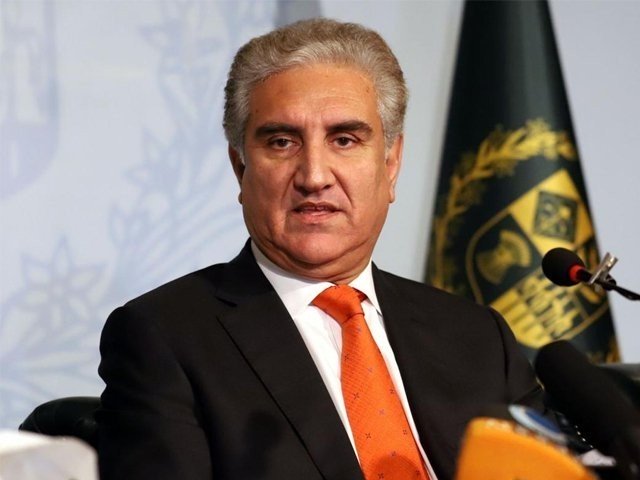 ---
ISLAMABAD:
Foreign Minister Shah Mahmood Qureshi has asked India to explain why it has been fearful of dialogue if it has a strong stance on the Kashmir issue.
"India did not pay heed to Prime Minister Imran Khan's offer of peace talks," he said in a statement released in Islamabad. "The country instead took measures that further escalated the situation in Indian Occupied Kashmir."
The minister said Pakistan demonstrated to the global community with its actions that Islamabad desires peace and stability in the region.
Also read: Drifting away: 'India celebrates Constitution with waning democracy'
Kashmir, he added, has turned into a flashpoint between the two nuclear-armed neighbours, stressing the need for a durable and expedited resolution of the internationally-recognised dispute.
Qureshi ruled out resolving the matter through the use of force, saying doing so would be 'equivalent to suicide.' "India has been suppressing the rights of Kashmiris and taking atrocious steps against them for decades."
Also read: 'Pakistan Zindabad' slogans create panic ahead of India's republic day
Economic stability, he maintained, is linked with peace, saying investment would only come to the region if it is peaceful.
The foreign minister also noted that the Indian government hasn't been able to suppress the voice of its protesting farmers. Now, he added, the entire India is endorsing their voice.
COMMENTS
Comments are moderated and generally will be posted if they are on-topic and not abusive.
For more information, please see our Comments FAQ