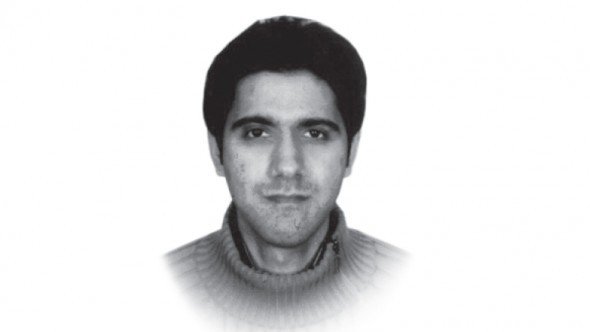 ---
One of the by-products of the Musharraf era are television talk show hosts. Far from the new sensation, this lot has degenerated into sensationalistic, populist and deluded evangelists who are high on self-righteous pretence. Often they open their shows with teleprompter-driven debate like monologues, full of hyperbole and exaggerations. With an inflated air of self-importance, they proceed to denigrate and belittle guests, provoking and testing their patience with taunts and backhanded insults. More often than not, this tactic works: guests take the bait as they fume and froth and indulge in ugly verbal sparring.

Millions then sadistically enjoy the spectacle.

There is no sense of balance. Objectivity is conveniently forgotten and put aside. Political agendas and motivations are sugarcoated as analysis. Emotionalism and cheap sentimentalism is presented as something intellectual and profound. Emphasis on factual accuracy is absent.

All this is justified in the name of 'ratings.'

Talk show hosts and politicians have become strange bedfellows. Both loathe each other but need one another badly.

If anchors indulge in excesses, politicians don't lag far behind as they lay bare their shortcomings and deficiencies in utterly foolish displays. Shouting down their opponents in a crude and ruffian manner is a regular feature on such programs. There is almost no debate on policy or vision for the future. 'In the moment' kind of shows dominate the airwaves — their importance as ephemeral and transient as the passing moment.

Callers are also a unique feature. Every second caller forgets to or ignores turning down the television volume but remembers to praise the talk show host in absolute and grandiose terms. These callers prop the anchors not just as media celebrities but more as 'messiahs' and 'harbingers of change' who should feel the weight of the nation on their shoulders. And most anchors have already started to act as if only they know the cure to the malaise that ails the nation. Anchors act or seem to want to act, less like media-journalist types and more like politicians, bureaucrats, diplomats and policy makers. Public impatience with the incumbents is usually short but these media crusaders are now prompting such emotions to run extremely high. Demands for action in any sort of a situation are urgent and instantaneous. Any sort of delay is portrayed as a conspiracy or apathy of the highest order.

But what panacea are they offering?

These talk shows are only inducing and moulding the public to prefer sensationalism to rationality and reason. In the garb of awareness, they are promoting extreme ideas, oversimplification of often complex and multifaceted issues and above all: superficiality.

Some time back, I had a conversation with a female talk show host. She was concerned about another rival anchor having the same time slot. She wanted input about her show but was not particularly concerned about improving the quality of content. Her rival seemed to have a knack of inciting and instigating his guests, many of whom had left the programme in the middle, storming out of the studio after throwing down the mic in protest. Her producer wanted her to 'spice things up' and she was psyching herself to do so. "Do you see yourself as shouting at the guests or conducting your show like your rival?" I asked. "Its not that I can't do it," she replied.

Expediency and showmanship is the winner on the screen.

Published in The Express Tribune, June 22nd, 2010.
COMMENTS (5)
Comments are moderated and generally will be posted if they are on-topic and not abusive.
For more information, please see our Comments FAQ