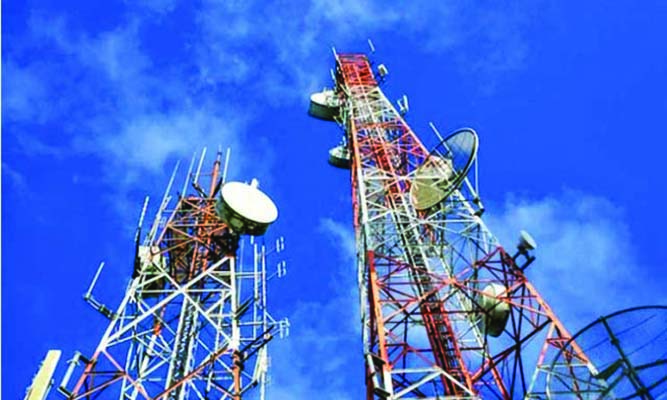 ---
KARACHI:
After illegal use of compressors and pumps for increasing gas and water pressure in households, the use of GSM amplifiers and boosters aimed at enhancing mobile signals in various cities is becoming a common practice in Pakistan.
Illegal import, sale and use of GSM boosters and amplifiers is an offence as per law and according to the Pakistan Telecommunication Act, the offender can be penalised or punished.
Despite warnings by the authorities concerned, imported boosters and amplifiers are being utilised, which are not only causing network issues for customers but are also affecting valuable infrastructure of telecom companies.
The illegal equipment increases GSM signals in a building or a boundary far beyond what is permitted by the telecom companies.
On the other hand, telecom companies use the frequency fixed by the government for providing network services and pay millions of rupees in spectrum fee to receive legal rights.
It also results in loss of revenue for the government because the spectrum, granted to the telecom companies at a hefty fee, is used for free through the illegal equipment.
In addition, a vast residential use of the equipment significantly lowers the amount of spectrum available at the national level which, in turn, impacts sensitive communication.
The communication frequency of a country is crucial for its defence and national security. The frequency or spectrum left, after commercial spectrum, is available for use by the law enforcing agencies. This apparatus is easily available on online e-commerce stores and can be purchased from the comfort of homes all over the country. Daraz.pk, an e-commerce store, is accused of violating the telecommunication law.
According to a source in the telecom sector, Pakistan Telecommunication Authority (PTA) has twice served notices on traders and online companies in the past one year against the sale of such equipment but still it is being sold on various e-commerce websites. According to the law, only telecom companies are authorised to install this kind of equipment.
"Despite issuance of notices by the competent authority to these platforms, the sale of illegal equipment could not be curbed, which is causing heavy financial loss to the country and has also placed investment in the telecom sector at stake," he said.
The expert said that PTA would now initiate action against the e-commerce platforms for sale of the equipment despite multiple warnings.
Daraz version
Daraz.pk officials told The Express Tribune that Daraz, being a law-abiding company, "takes strict action to prevent the sale of any kind of illegal products."
Being a marketplace with 70,000 sellers, Daraz Pakistan has an incoming advertisement count of 300,000 stock-keeping units (SKUs) for moderation on a daily basis.
"While we have automated filters to remove forbidden content, there are thousands of SKUs which the human eye has to moderate on a sample basis and sometimes such content passes by but it is taken down immediately when reported," the e-commerce platform said.
"We encourage and request our customers and the community to notify and help us keep the platform clean of any products that are not permitted by law."
Published in The Express Tribune, January 26th, 2021.
Like Business on Facebook, follow @TribuneBiz on Twitter to stay informed and join in the conversation.
COMMENTS
Comments are moderated and generally will be posted if they are on-topic and not abusive.
For more information, please see our Comments FAQ