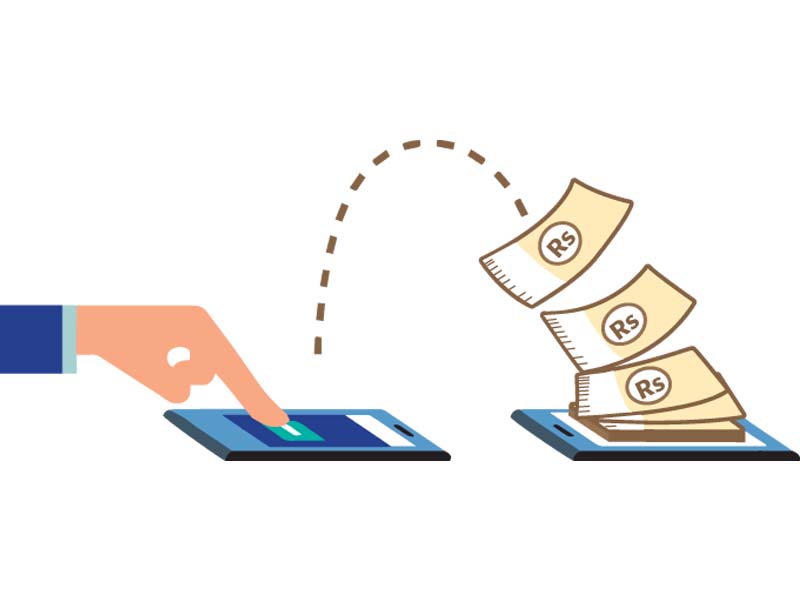 ---
KARACHI:
Pakistan marked the beginning of 2021 with a digital leap forward following the launch of Raast - Pakistan's first instant payment system that enables end-to-end digital payments among individuals, businesses and government entities.
Launched by Prime Minister Imran Khan on January 11, the initiative is part of his "Digital Pakistan Vision" aimed at including poor segments of society in the formal economy.
However, the inauguration left a massive chunk of people scratching their heads in confusion. The Express Tribune reached out to an official who helped create the system to clear some of the doubts.
Karandaaz Chief Digital Officer Rehan Akhtar told The Express Tribune that Raast is not a bank or a mobile wallet, rather it is a backend payment system similar to 1link, which intends to take all banks of the country on board to offer the public an optimal digital payment experience.
"Banks and mobile wallets motivate people to open accounts so that respective service providers can facilitate their customers in conducting transactions through digital applications or internet portals," he said.
"On the other hand, no mobile application will be launched for Raast and instead, banking applications and portals will offer payment through the Raast mechanism."
He added that all banks will be taken on board for offering payments through the Raast mode.
Akhtar pointed out that one banking institution alone cannot develop financial infrastructure for all its customers, therefore, banks collaborated with companies offering payment solutions to enhance their services and cover all their customers. Raast is one such system, he said.
He talked about the concept of intra-operability through which payment solutions aid bank customers in withdrawing money from even those ATMs that do not belong to their respective banking institution. However, it comes with a fee.
"Intra-operability exists in the telecom sector as well, which lets consumers make calls from local networks while they are abroad and that too comes with a fee," he said. "If intra-operability is compromised, it is the customer who suffers."
He emphasised that Raast is aimed at resolving the issues present in account-to-account intra-operability among banks.
The Inter Bank Fund Transfer system is underutilised in Pakistan because of high fee and complicated procedures.
Detailing about the arduous procedures, he said that to transfer funds, a customer needs the name of banking institution and 10-14 digit account number of the other party. "This information needs to be verified and finally a high fee is charged for the transfer, which discourages micro transactions through this mode altogether."
According to him, intra-operability should be a seamless experience and that is exactly what Raast plans to achieve.
He added that a directory is planned to be created in the Raast system, which will simplify payment addresses for swift fund transfer.
The directory will allot an alias to the accountholder, which will make it easier to trace the person and transfer money between two accounts in different banking institutions.
"There will either be a low fee or no fee at all on the intra-bank fund transfer through Raast, which will act as a massive incentive for consumers," he said.
The official said that the system's simplicity coupled with the directory is what has made it unique.
He elaborated that there will be three use cases for the payment system.
In the first case, the government can use Raast to pay stock dividends, government salaries and payments under the Ehsaas programme.
Moving on to the second case, he said person-to-person use of the system will allow the transfer of amounts between two individual accounts. However, this mechanism is yet to be activated. Third case is the use of Raast by a merchant.
He added that if a merchant receives digital payment, then banks take two to five days to settle the amount, which can impact the cash flow for businessmen, particularly those who have to buy merchandise on a daily basis.
Raast will soon launch a merchant scheme similar to Visa with excellent efficiency, he said. Raast has the capacity to operate multiple settlement processes per day and merchants will receive their amounts on the same day.
Finally, he explained, there will be request-to-pay option that will enable merchants to demand payment for products through the service so that they receive the exact amount digitally, which eliminates chances of fraud.
He added that the customer has to approve the request and money will be transferred to a merchant's account from his account.
"Take for example that a merchant sold goods worth Rs600. He will make a request to the customer through Raast to pay Rs600 digitally and the customer has to approve the request to make payment," he said. "This way, there is no chance of fraud or underpayment."
He voiced hope that the request-to-pay option will enhance consumer experience.
Expert view
A source in the technology sector said that the introduction of Raast is a great step forward for Pakistan as it will help reduce transaction time for digital payments.
"It will also help steer the adoption of digital payments in the country," he said. "Raast will lead to additional efficiency in the digital payment infrastructure of Pakistan."
Published in The Express Tribune, January 26th, 2021.
Like Business on Facebook, follow @TribuneBiz on Twitter to stay informed and join in the conversation.