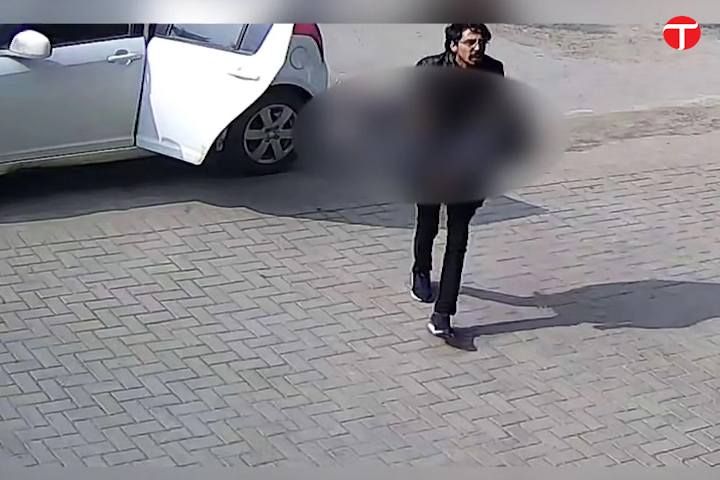 ---
LAHORE:
The prime suspect involved in dumping the body of a pregnant female student at a hospital in Lahore has been arrested with the help of CCTV footage of the act. Usama, who has been identified as the man carrying the victim's body from the vehicle, has been taken into custody by Punjab Police.


The pair would study together at the Government College University. On Monday at 12:40am, two unidentified suspects dumped her body in the emergency ward of a private hospital in Raiwind.
After hospital staff informed the authorities, police began probing the incident.Police managed to spot the suspects from the CCTV footage. One was driving the car while the other was carrying the victim's body in his hands.
Police were tipped off about the vehicle's license plate number after which they found details of the car's owner. Usama's house was then raided and he has confessed to being romantically involved with the pregnant student.
She came to Lahore to abort the child from a quack. However, during the operation, her condition deteriorated and was then taken to hospital.
The victim's family, however, told The Express Tribune that she had come to Lahore to submit her university fees.
COMMENTS
Comments are moderated and generally will be posted if they are on-topic and not abusive.
For more information, please see our Comments FAQ