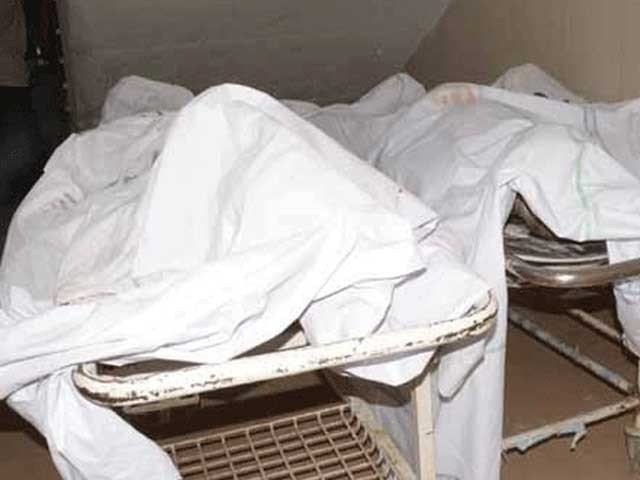 ---
LAHORE:
Three young men were crushed to death when a speeding dumper hit their motorcycle near Gora Qabristan in Lahore on Sunday.
Rescue teams and police officials rushed to the spot as soon as the incident was reported. However, the young men had succumbed to their injuries by then.
The police identified the deceased as 20-year-old Omar, 18-year-old Zahid and 21-year-old Ali. All three were residents of Corporation Chowk Outfall Road.
According to Express News, Lahore is currently witnessing a surge in traffic accidents, most of which happen during the night, while the traffic police appears helpless.
Also read: Three labourers die in furnace blaze at oil factory
Four days ago, at least eight people were killed and 22 others were injured when a high-speed passenger bus overturned on Bela National Highway in Lasbela district of Balochistan.
According to reports, among the deceased were also two levies personnel deployed at the check post which the bus hit before it overturned whereas the injured had been shifted to a local hospital
Edhi officials said that the bus was en-route from Quetta to Karachi.
The deceased were identified as Sepoy Mohammad Aslam, resident of Rijal Bela; Sepoy Muhammad Yusuf Ameen, resident of Doda Bela; Naz, wife of Abdul Sattar; Zulaikha, resident of Panjgur; Haleem Jan Akbar Baloch, resident of Panjgur; Gul Shama Sabir, resident of Panjgur; Noordan Majid, resident of Panjgur and Bismillah Omar Majid, resident of Panjgur.
COMMENTS
Comments are moderated and generally will be posted if they are on-topic and not abusive.
For more information, please see our Comments FAQ