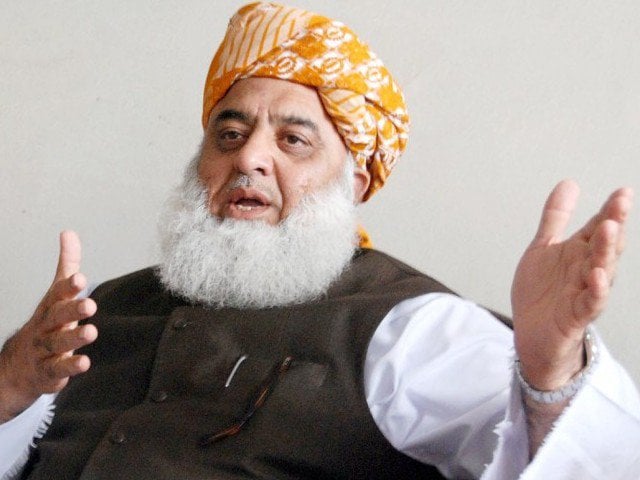 ---
PESHAWAR:
The Pakistan Democratic Movement (PDM), a grand alliance of the opposition parties which has locked horns with the ruling PTI, has set up working committees in Khyber-Pakhtunkhwa to organise anti-government drive at the provincial level and stage series of protests.
These committees are established in all provinces to make the movement run its affairs in a more organised manner.
The PDM K-P spokesperson Abdul Jalil Jan told The Express Tribune that Maulana Attaur Rehman is the head of the K-P working committee who had already convened the first meeting of the committee on January 29.
Earlier it had been decided that the provincial presidents and general secretaries of the parties will be members of these working committees.
According to the PDM sources, it has been decided that the K-P working committee will be headed by Jamiat Ulema-e-Islam Fazal (JFUI-F). And the JUI provincial Ameer Senator Maulana Ataur Rehman is the chairman of the K-P working committee. Akhtar Mengal's Balochistan National Party has been given the chairmanship of the working committee in Balochistan, PPP will lead the working committee in Sindh and PML-N in Punjab.
PDM K-P spokesman Abdul Jalil Jan told The Express Tribune that Maulana Ataur Rehman, head of the K-P Working Committee, has convened the first meeting of the working committee on January 29 in which all the allied parties' presidents and general secretaries will participate.
He said that in the meeting a strategy for the rallies and protests announced at the coalition level in February will be discussed and finalised. "PDM leadership is working at the provincial level. The purpose of setting up the committees is to organise the activities of the alliance and to continue the movement as it will not end with the Senate elections or the holding of by-elections but with the resignation of the Prime Minister Imran Khan," he said.
Published in The Express Tribune, January 24th, 2021.