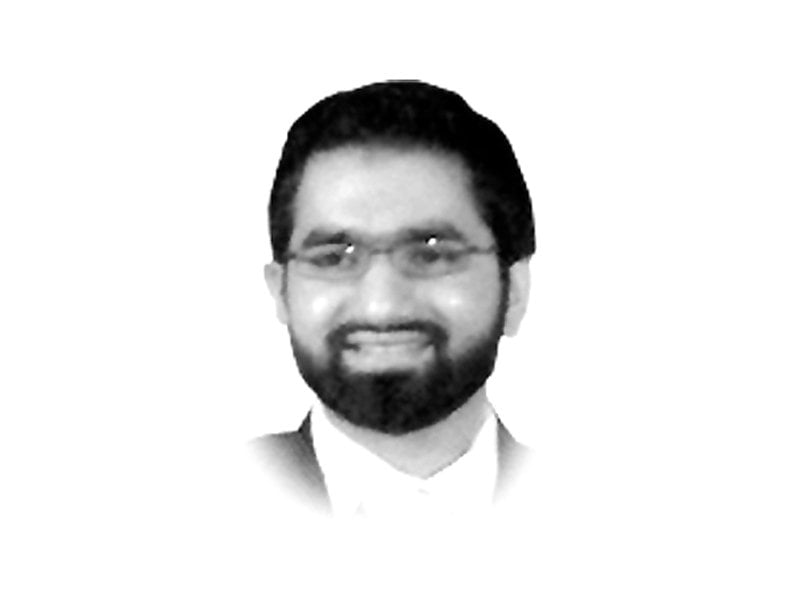 ---
America's establishment is roaring back with a bang, this time under the cover of President Joe Biden. President Trump was a disruptor, a flame thrower and a rebel in the highest office of the land. He represented an unpleasant side of America that the establishment would rather brush under the carpet. A side that represents white supremacy and the one in six American children who are going to bed hungry today or the 40 million Americans who are poor. America is a country for rich people but not necessarily a rich country anymore.
In this piece, I'll answer three fundamental questions. First, will Joe Biden really bring tabdeeli to America and what will his key priorities be? Second, will Biden change anything significantly for Pakistan and what are some out of the box ways Pakistan can appeal to Biden? Third, why are there 10 times as many American troops in Washington DC to protect the city as there are in Afghanistan? Why did the FBI spend the last 20 years surveilling mosques instead of focusing on the rising, real threat of white terrorists?
Let's start with white terrorists because at this point all of us are exhausted by hearing about Islamic terrorists. The truth is white extremism has been bubbling in America for a long time but their national security apparatus was so focused on the Muslim threat that they completely dropped the ball on the real homegrown threat faced by the United States. It was shocking to note that some of security officials responsible for protecting the capitol building helped the armed insurrectionists enter the building. Also, more dangerously, intelligence officials pointed to insider threats within the National Guard on inauguration day, giving us an eerie echo with Salman Taseer's assassination.
None of this happened overnight even if it might appear as if American democracy is collapsing like the Pakistani batting order. A better analogy is that of putting a frog in boiling water, who doesn't realise that the water is gaining temperature until it finally reaches a boil. That boiling point for white American extremism was reached on Jan 6, 2021 as armed insurrectionists stormed the capitol building to force lawmakers to overthrow an election result they didn't agree with. This moment was a long time coming based on the economic deprivation and racial insecurity brewing over decades amongst rural, white America.
Now, the real question is: will Biden be able to change anything? The challenges faced by America are structural and while Biden should be able to make quick progress on things like Covid vaccination rollout (100 million vaccines in 100 days) and fiscal stimulus to boost the economy reeling from a lockdown recession ($1.9 trillion package), the fact of the matter is that American politics and democracy is so broken that even his success will enrage the white extremists. The namaz-e-janaza for Trump's presidency might have been read but it's also delivered the birth pangs of Trumpism, which has caused a civil war in the Republican party and made some Americans feel comfortable with using violence to achieve their political objectives.
Where does all this leave Pakistan? The truth is no one cares about Pakistan in America and Biden will be focused almost completely on his domestic challenges over the next 12 months. To the extent that Pakistan will matter, it will be through the prism of Afghanistan. So far, the Biden administration hasn't provided clarity on what it plans to do in Afghanistan, but the soft signalling appears to be that it'll support Trump's peace deal with the Taliban. Since Pakistan has been a key player in that deal, that keeps us relevant. Will we get out of FATF grey list and be able to reduce IMF conditionalities as a result of our Afghan card? Perhaps, if we try hard enough and pull out another rabbit from our hat.
The rabbit goes something like this: Biden will highly prioritise the climate change agenda globally and Pakistan can use its Billion Tree Tsunami as a shining example of what developing countries can do, especially with Pakistan-friendly John Kerry becoming Biden's climate czar. This would transform Pakistan's status as a frontline warrior in the fight against climate change, not just terrorism.
Published in The Express Tribune, January 24th, 2021.
Like Opinion & Editorial on Facebook, follow @ETOpEd on Twitter to receive all updates on all our daily pieces.