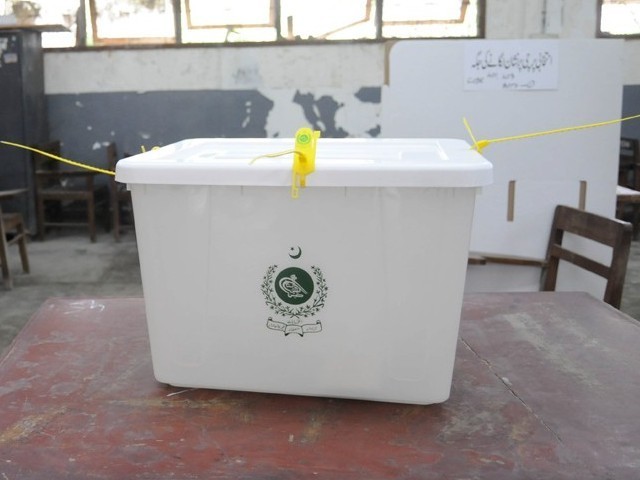 ---
LAHORE:
The Pakistan Peoples Party on Wednesday decided to withdraw its candidates from two seats of Punjab in the by-elections in favour of the Pakistan Muslim League-Nawaz candidates.
The decision surfaced as a reciprocal of a 'goodwill gesture' of the PML-N who didn't field its candidates for three provincial seats of the Sindh assembly.
According to a statement issued by the party, PPP Punjab President Qamar Zaman Kaira maintained the party leadership decided to support the candidates of the PML-N on the National Assembly and the provincial assembly seats of the province, NA-75 Daska (Sialkot) and PP-51 Wazirabad (Gujranwala district).
In the statement, Kaira said the PML-N had announced its support for the three provincial assembly seats of Sindh. "We will jointly fight with the incompetent government [the Pakistan Tehreek-e-Insaaf government] on all fronts from the Pakistan Democratic Movement platform," added the PPP leader.
Earlier, PPP Punjab chapter had urged the party leadership to convince PML-N to support its candidate in PP-51.
Unofficially, the PPP candidates Sumera Sahi was contesting for NA-75 and Ijaz Ahmad Saman for PP-51. However, the party had not issued official tickets to the contestants.
On January 13, the PML-N issued party tickets to Nousheen Iftikhar for NA-75 and to Tallat Manzoor Chema for PP-51. Meanwhile, the party also issued its ticket for PK 63 Nowshera III to Iftikhar Wali on Wednesday.
The PML-N general secretary had claimed that the party had the first right to field candidates on seats vacated after either death of their party's parliamentarian or their runner-up candidates in the elections.
Both NA-75 and PP-51 fell vacant after the demise of the PML-N parliamentarians Syed Iftikharul Hassan Shah and Shaukat Manzoor Cheema in June and August respectively, while in Nowshera, PML-N candidate in general elections stood runner-up.