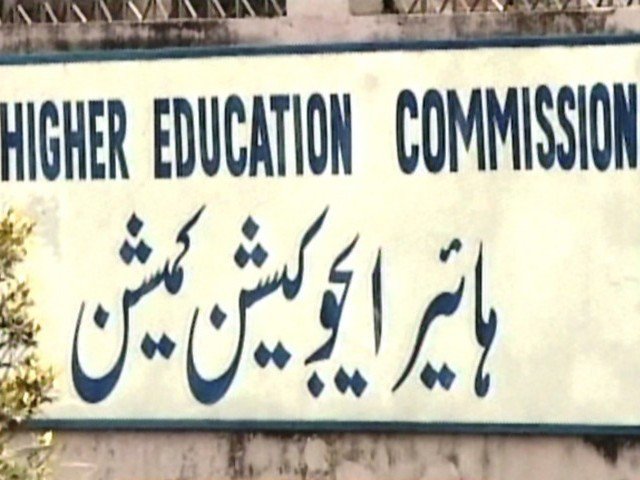 ---
ISLAMABAD:
Higher Education Commission (HEC) chairman has said that the condition of having an MS or MPhil degree for admission to PhD has been abolished, saying an individual with 16 years of education or BSc can directly enrol in a doctorate programme.
"The earlier BA or BSc degree is now known as the Associate Degree, which is an alternative for the former two programmes," Tariq Banuri said while addressing a presser at the HEC office in Islamabad on Wednesday.
The HEC chairman stated that, "We had received a lot of complaints regarding the PhD programme, but now universities will have to strictly follow the rules of the doctorate programmes."
"Today, there is much concern in the country regarding the worth of degrees," he said, adding that the purpose of receiving education must be that those who perform succeed.
Read more: HEC warns against unofficial bachelor's programmes
Banuri observed that students face a lot of trouble in finding employment after graduating from a university.
He said the primary concern people had was that there was no practical knowledge of the concerned field departed in a degree programme. However, he stated that the practical aspect has also been added to the curriculum now.
The HEC chairman apprised the media of universities nationwide being told to enroll students in internships and taking steps for initiating extracurricular activities.
Moreover, he added, the institutions must educate the students about entrepreneurship, including practical work. "Courses related to social sciences will be included in every degree programme," he added.
The best policy?
The HEC's new policy regarding PhD admissions has garnered widespread attention from students as well as academic circles.
Besides allowing candidates to undertake PhD studies directly after four years of the BS programme, the HEC, in a historic first, has also enabled students to pursue a PhD degree in another discipline if the policy makes the cut.
Moreover, the policy removes the requirement to send PhD dissertations to foreign experts for review and dissertations can now be sent to Pakistani experts too for the purpose. The maximum duration of a PhD degree will be eight years, with the minimum being three years.
The new policy, that was made applicable from January 1, 2021, will require students to spend at least two years in their home country during their PhD studies.