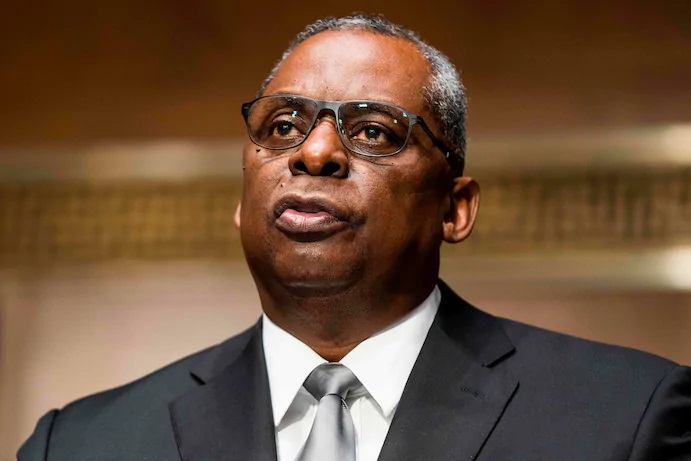 ---
WASHINGTON:
President Joe Biden's pick to head the Pentagon believes that US relationships with the Pakistani military would provide openings for both the country to cooperate on key issues, as he acknowledges that Islamabad "will play an important role in any political settlement in Afghanistan".
With the Inauguration of Joe Biden as the 46th American president, the US Congress is in overdrive with hearings to confirm the president's new team. During these hearings, Biden's national security team has promised a turnabout from the Trump administration's approach on the world stage.
General (retd) Lloyd Austin, the defence secretary-designate, told the Senate Armed Forces Committee on Tuesday that Pakistan was 'an essential partner' in the Afghan peace process. He promised to deter regional actors from spoiling the peace of the region if he was confirmed as the secretary of defence.
"Pakistan is an essential partner in any peace process in Afghanistan," Austin said while responding to a question regarding his policy as the top defence official of the country. "Pakistan will play an important role in any political settlement in Afghanistan," he added.
Austin, who retired from the military four years ago after serving for more than 40 years, told the committee that the Biden administration believes that "continuing to build relationships with Pakistan's military will provide openings for the United States and Pakistan to cooperate on key issues".
Read more: Biden to reverse Trump policies during first days in office
Responding to a question, Austin said he said he wanted a negotiated settlement in Afghanistan. "I certainly would like to see this conflict end with a negotiated settlement. And I think we are going to make every effort to ensure that happens," he said.
"We need to see an agreement reached in accordance with what the president-elect wants to see. I think we want to see in Afghanistan that doesn't present a threat to America. So, focusing on some counterterrorism issues, I think in the future would be helpful," he said.
"If confirmed, I will encourage a regional approach that garners support from neighbours like Pakistan, while also deterring regional actors, from serving as spoilers to the Afghanistan peace process," the former Centcom chief said.
"I understand Pakistan has taken constructive steps to meet US requests in support of the Afghanistan peace process. Pakistan has also taken steps against anti-Indian groups, such as Lashkar-e-Tayyaba and Jaish-e-Muhammed," he said, adding however that "although this progress is incomplete".
Austin noted that "many factors in addition to the security assistance suspension may impact Pakistan's cooperation, including Afghanistan negotiations and the dangerous escalation following the Pulwama attack".
He added that he would focus on shared interests between Washington and Islamabad "which include training future Pakistan military leaders through the use of International Military Education and Training funds".
However, he stressed that he "will press Pakistan" to prevent its territory from being used by militants or other violent organisations" and said he would continue to build relationships with Pakistani military to "provide openings for the United States and Pakistan to cooperate on key issues".
At the confirmation hearings in the relevant Senate committee on the Capitol, neither Ausitn, nor Biden's other nominees for cabinet posts, including the secretary of state-designate Antony Blinken encountered substantial opposition.
In the Congress Biden's other nominees promised to keep partisan politics out of intelligence agencies, restore an emphasis on cooperating with international allies, and push for a stronger American leadership role.
Blinken pledged to repair the damage done to the State Department and America's image abroad over the past four years while continuing a tougher approach to China. "American leadership still matters," he told his confirmation hearing at the Senate Foreign Relations Committee.
Biden's pick to lead the intelligence community, Avril Haines, promised to "speak truth to power" and keep politics out of intelligence agencies to ensure their work is trusted. "When it comes to intelligence, there is simply no place for politics — ever," she told the Senate Intelligence Committee.
AGENCIES
COMMENTS
Comments are moderated and generally will be posted if they are on-topic and not abusive.
For more information, please see our Comments FAQ