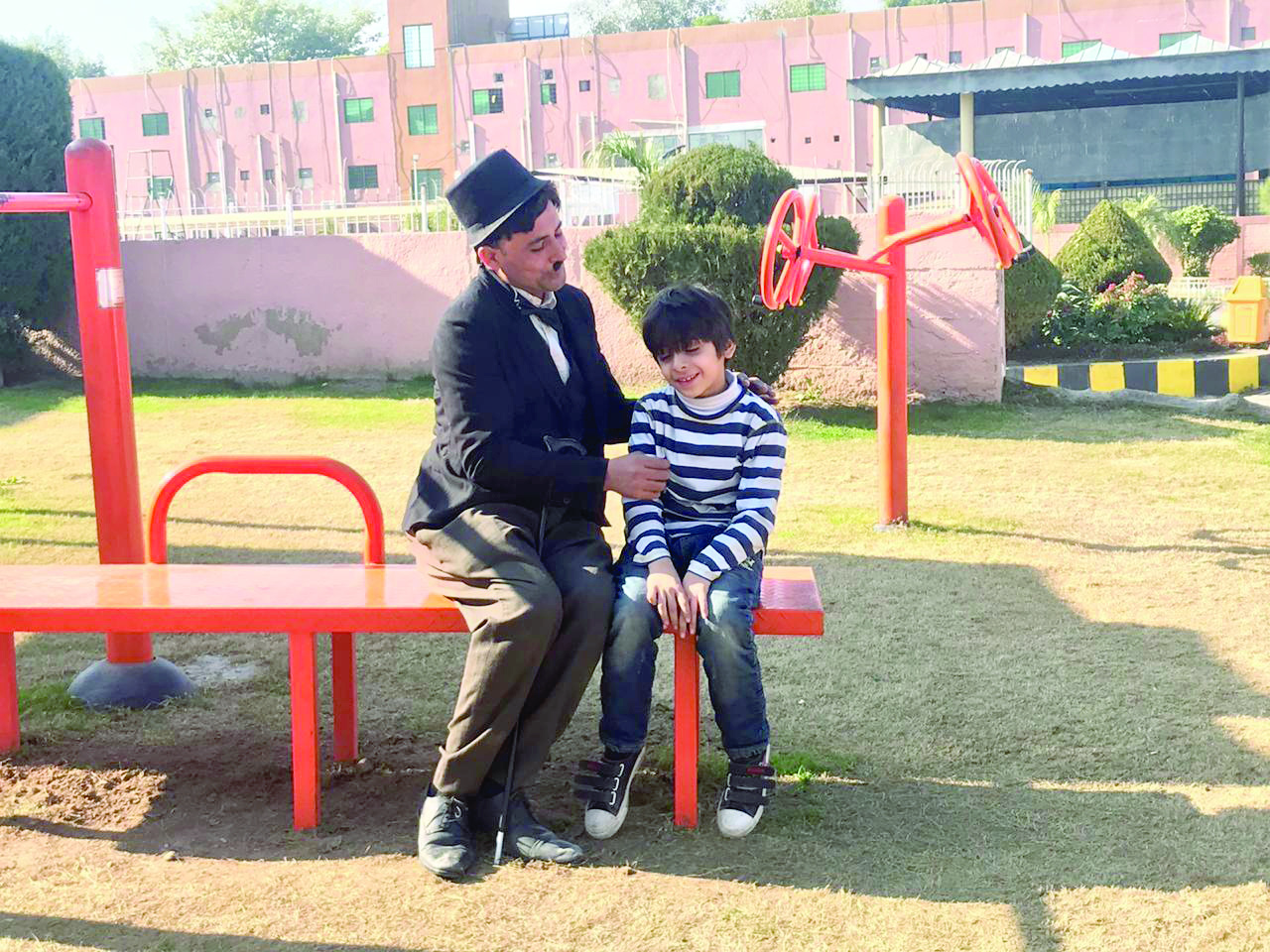 ---
PESHAWAR:
Wherever Osman goes, his presence engenders smiles and laughers on the faces of children and adults alike in Peshawar.
The 31 year old clown has a small business to earn him a living but he spends most of his time wandering around the city in his special costume resembling Charlie Chaplain and making TikTok videos. He has around 700 thousand followers on the social media plateform, making him a TikTok star. He entertains passersby by imitating the famous Charlie Chaplin, a character close to his heart, due to the legendry actor's ability to mesmerize audiences for hours without uttering a single word.
Read TikTok launches '1 Million Audition' campaign
"Charlie Chaplain is my favorite and I try to copy him. The aim is to make people laugh and de-stress in order to provide them with a few moments of escape from the worries of life," said Osman while talking to The Express Tribune, adding that he was on TikTok for a long time but two months ago his videos started attracting a large number of views and he was more than happy about it.
Osman is an educated person and he is the resident of Gulbahar area of the city but most often you will find him on University Road and Arbab Road playing tricks by the roadside. Passersby, pleased by his tricks and gestures, often pay him money too.
Published in The Express Tribune, January 18th, 2021.
COMMENTS
Comments are moderated and generally will be posted if they are on-topic and not abusive.
For more information, please see our Comments FAQ