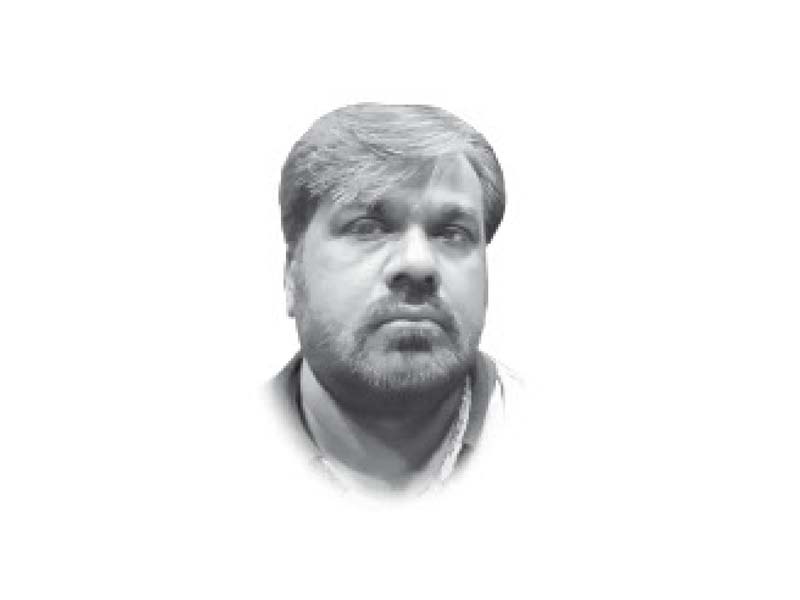 ---
Sorry to say there is no method in this madness called IKnomics. It simply teaches you the various ways of causing price hike — to historic levels. Let's see these ways one by one.
First and foremost. Devalue your currency as much as you can. Remember the Imran Khan-led government devalued the rupee by 26% to meet one of the conditions to clinch a $6 billion IMF loan deal. The currency devaluation will cause price hike in two definite ways, as follows:
One, it will turn all imported items dearer. Yes, you may have cheaper import substitutes available, like for your kitchen and your bathroom, but there are cases where you cannot do without an imported item like if you fall sick and need to have medicines, if you have to get some fault in your computer fixed, or if you need to buy certain home appliances. By the way, the modern-day must, a smartphone, is also imported. To top it all, much of your industry depends upon imported raw material. Needless to mention that the costlier the raw material the higher the cost of production — and thus pricier the locally-produced goods as well.
Two, lowering the value of your currency — or, letting the dollar climb — will increase your external loans, and thereby your cost of debt servicing i.e. the amount annually returned as interest on loans. But how will this impact a common man's budget? In fact, a rise in debt-servicing cost means a rise in overall government expenditures. And since, in case of Pakistan, the overall expenditures are already higher than the overall income, a rise in the cost of debt servicing will widen the budget deficit. And this fiscal gap is best plugged by adding to the common man's tax burden.
And now a second way of taking the prices away from the common man's reach. Adopt an economic stablisation model because you should always cut your coat according to your cloth. So cut down on your spending. Since non-development expenditures are 'unavoidable' and do not offer much squeezing space, you will have to slash your development expenditures. This will slow down the economic activity and curtail jobs — something that will translate into a loss of tax revenue. And who else than the muted masses are the best bet to make up for this loss! So introduce a new tax or increase the rate of an existing one, and darn this fiscal hole.
Next comes the SBP's policy rate. From 6.5% in June 2018, the rate rose to 13.25% under IK — only to start plunging in the Covid times as part of the central bank's stimulus measures. The high policy rate, maintained during the first 20 months of the current government, means costlier working capital for businessmen — something that pushes the cost of production to wreak havoc with home budgets. The high policy rate also adds to the government's own cost of debt-servicing on domestic loans.
And if all that is not enough in pursuit of an unprecedented price hike, a few new faces in the cabinet — unaware of market dynamics and the fundamentals of economy — can certainly do the needful. Ministers and advisers, lacking experience, would do little to stop the mafias and cartels from manipulating prices through one trick or the other. The near doubling of the prices of agri commodities — like wheat flour, sugar, ghee and cooking oil — under IK, as well as skyrocketing charges of utilities is a fruit of maladministration that comes from sheer inexperience. Why will then bakery items and the stationery not get pricier? And a visit to a restaurant will not become a more expensive exercise? How would then a barber or a tyre mender — who lives on these many dearer items — stay away from raising his service charges?
To the PTI though, the macroeconomic gains of this price upheaval are unprecedented. Indeed, the current account has hit a surplus right through the first half this fiscal, from an accumulative $18 billion deficit left by the PML-N; and there is a nearly 5% rise in the volume of exports too during this period. But even if the total achievement comes to $20 billion, the figure stands overwhelmed alone by a 26%, or $28 billion, rise in the volume of foreign loans (which stood at $108.2 billion as of July 2018), notwithstanding the added cost of debt-servicing. The huge hit taken by the common man in term of additional taxes is on top of that. The balance sheet bares it all.
Published in The Express Tribune, January 17th, 2021.
Like Opinion & Editorial on Facebook, follow @ETOpEd on Twitter to receive all updates on all our daily pieces.