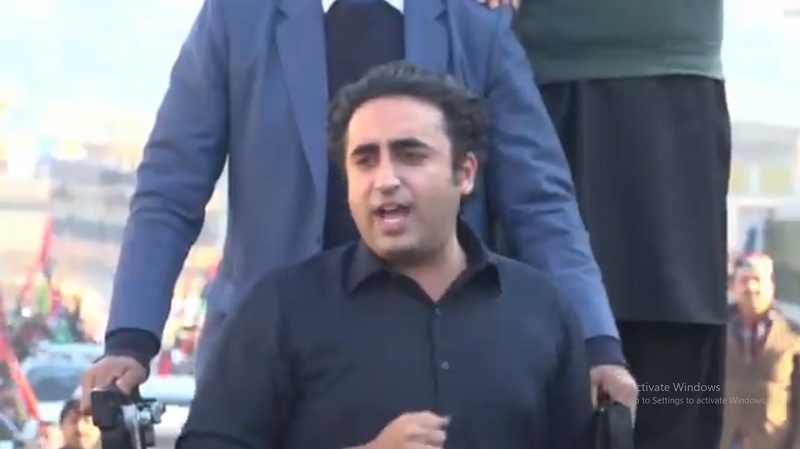 ---
In an apparent blow to the opposition parties' effort to increase pressure on the incumbent regime, Chairman Pakistan People's Party (PPP) Bilawal Bhutto has decided that he will not be a part of the Pakistan Democratic Movement (PDM) protest in front of the Election Commission of Pakistan (ECP) on Tuesday.
According to party sources, a delegation of PPP will attend the protest outside the ECP's office in Islamabad, saying Bilawal will visit Umer Kot on the day of the protest and will then attend the PDM's rally planned for Sargodha on January 23.
Meanwhile, PPP's senior leader Qamar Zaman Kaira said the leadership and senior members of the party will attend PDM's protest as planned. He was speaking to media after a meeting of the party in this regard. Kaira went on to say that there are currently no clear details regarding the participation of the party's chief. He added that Bilawal will 'look up his schedule to make his presence in the rally certain'.
Read more: 'Focus on Islam, Islamabad is not in your fate', Sheikh Rashid tells Fazl
On Thursday, Federal Law Minister Barrister Farogh Nasim said protests is the basic right of the opposition, adding that 'the law will take its course if the protestors took the law into their hands.'
He advised the protesters to protest as per the law as civilized citizens. "Protest is your basic right, but the Supreme Court had stated in the Faizabad sit-in hearing that a protest cannot take place everywhere."
The PDM has announced the protest as it demands the incumbent government to step down. PDM chief Fazlur Rehman has demanded resignation of Prime Minister Imran Khan by January 31 and has warned of a long march towards Islamabad if he does not do so.
COMMENTS
Comments are moderated and generally will be posted if they are on-topic and not abusive.
For more information, please see our Comments FAQ