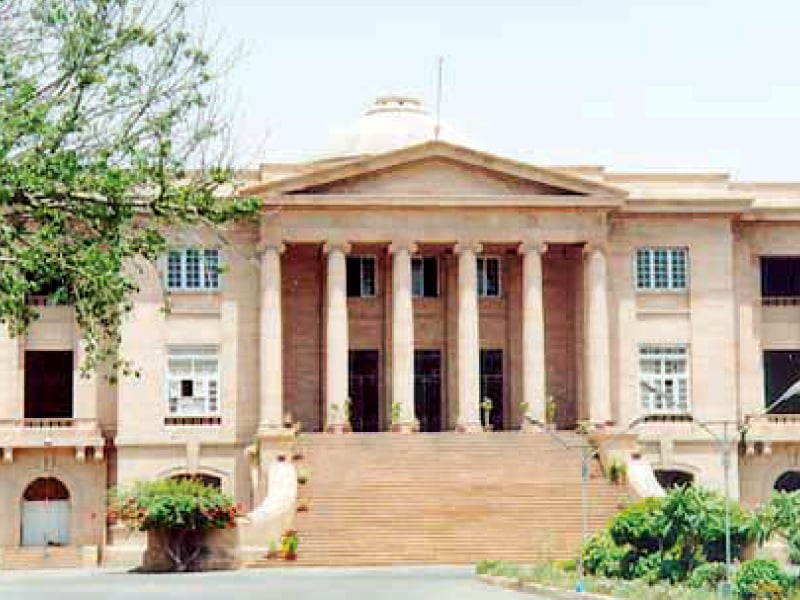 ---
KARACHI:
The Sindh High Court sought on Friday replies from the parties on plea pertaining to the sale of sensitive data of 115 million Pakistani citizens on the dark web, after it was informed that laws for data protection were being framed.
A two-member bench, headed by Justice Muhammad Ali Mazhar and comprising Justice Amjad Ali Sahito, was hearing the plea maintaining that sensitive data, including national identity card numbers, addresses and contact details, of Pakistani citizens were put up on the dark web after being sold for Rs3.5 million.
Expressing annoyance over the federal government not having formulated the laws for data protection yet, Justice Mazhar questioned: "What are we to do if [our] data is sold? Why don't we have any laws [for data protection] like the rest of the world?"
The deputy attorney general told the court that the draft for the laws had been sent to the Ministry of Law for approval.
At this, Justice Mazhar asked him to give a timeframe for the framing of the laws.
The deputy attorney-general, however, couldn't give a timeframe, following which the petitioner, Advocate Tariq Mansoor, too, complained of the absence of laws for data protection in the country.
The court noted that the ministry nominated as a party in the plea hadn't submitted a reply yet.
Justice Mazhar said that the matter raised by the plea was of national interest and should be dealt with seriously.
The court directed the federal government, information technology and telecommunication secretary, Ministry of Law and other parties to submit their replies and adjourned the hearing till February 2.

'Provide protection'
At another hearing, the court directed the relevant authorities to provide protection to a couple who had had a free-will marriage.
At the hearing, the wife in the couple, Suraiya reaffirmed before the court that she had married her husband, Mithu, out of her own will.
She told the court that her father now intended to kill Mithu.
Her lawyer further told the court that a case against Mithu had been registered on behalf of Suraiya's father at Jati Police Station and the police had also arrested Mithu's maternal uncle.
Summoning the investigation officer of the case, the court directed the Sujawal SSP and Jati SHO to provide protection to Suraiya and Mithu.

Notice issued
Separately, the court issued a notice to the National Database and Registration Authority (NADRA) on a plea seeking the issuance of national identity card to a citizen.
The counsel for the petitioner informed the court that NADRA officials had denied the card to his client, stating that two cards had been issued on his registration number.
At this, the court issued a notice to the NADRA, seeking its reply on the matter.
COMMENTS
Comments are moderated and generally will be posted if they are on-topic and not abusive.
For more information, please see our Comments FAQ