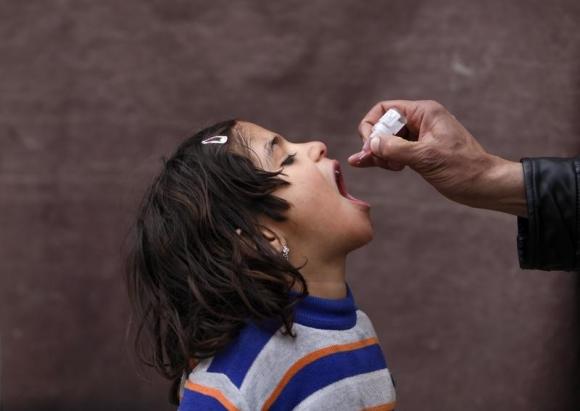 ---
ISLAMABAD:
The German government through World Health Organisation will provide an additional five million euros to Pakistan for anti-polio campaigns and eradicating the crippling disease from the country.
The funds would be utilised to administer vaccines at 123 transit points setup along the border as well as for anti-polio drives across the country. On these transit points, 26.1 million children were vaccinated against the crippling disease during the first quarter of 2019-2020.
In a statement issued by WHO Country Representative to Pakistan Dr Palitha Mahipala, he expressed gratitude to the German government for the aid.
"The joint efforts to eradicate polio are commendable," said Mahipala, adding the coronavirus pandemic posed several challenges for the anti-polio campaigns but the funding from the German government would improve the campaigns across the country.
Anti-polio campaigns across the country were resumed in July 2019 after a four-month hiatus due to the coronavirus pandemic and polio workers were trained to follow precautionary measures against Covid-19. Countrywide, the drives were conducted since then, helping to combat the crippling virus.
So far no case of polio was reported from the country in 2021, while 2019 was the worst year wherein 147 cases of the crippling disease were reported across the country. The situation became a bit better in 2020 when 84 children were contracted the illness.
Lauding the aid of the German government, National Emergency Operations Centre Coordinator and Director General of Health Dr Rana Safdar expressed hope that the funds would be used to assist large number of anti-polio campaigns, heling to bring Pakistan closer to polio eradication.
Safdar noted the government had played a significant role in eradicating the crippling disease as well as spreading awareness about polio.
Earlier, the German government had provided funds to make Pakistan polio-free through the F W Development Bank.
Germany is the third largest contributor to global polio eradication efforts and the country has contributed $691 million to the efforts since 1985.