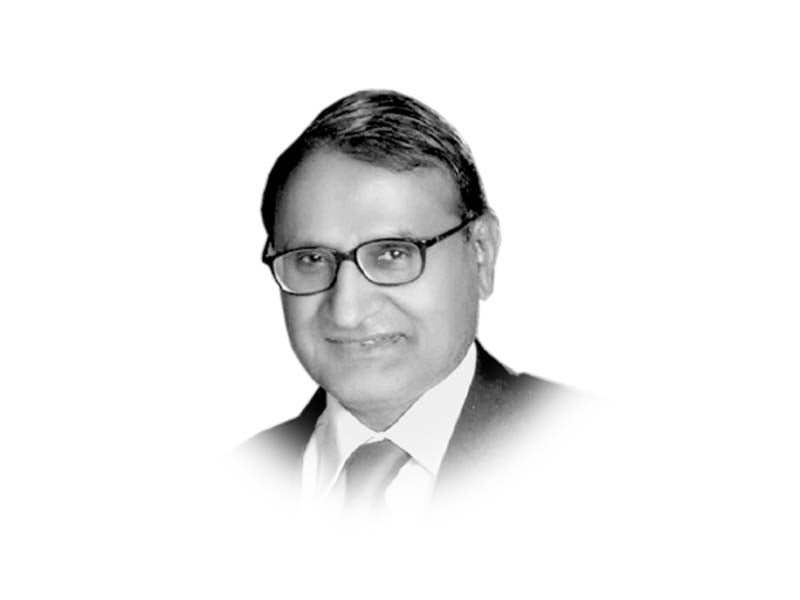 ---
No sooner had the controversy sparked by the Prime Minister's remarks about the lack of preparedness of an incoming government died, the midnight blackout happened to reignite it. As if the Reko Diq billions were not enough of a liability in this dollar-scarce land, there are now the Broadsheet millions. Failure to govern is the common thread. In a parliamentary system, the government is run by the cabinet. The cabinet consists of elected parliamentarians not necessarily specialising in the ministries allotted to them. In practice, they are electables who master the art of securing votes. They know what the people want but not quite how to deliver it. This need not be a problem, so long as they can set the policy direction to reflect the aspirations of the electorate. Delivery is the function of bureaucracy. In the case of NAB's Nandipur reference, the Islamabad High Court observed: "The bureaucracy constitutes the permanent and professional part of the executive branch of the state. It has a pivotal role in the governance of the country and in assisting the chosen representatives in the process of policy formulation."
Here lies the problem. The "professional part" is conspicuous by its absence. Faulty international contracts, mishandling of the supply chain of essential items, timing the need to export or import, the real volume of the circular debt, drugs pricing, timely arrangement of proper vaccines are only a few examples of professional incompetence. Over the years, while life has become more and more complex with the ever-rising need for specialist knowledge and training, the capacity of the bureaucracy to deliver has seriously declined. It is no more possible for a generalist secretary to be in the health division yesterday, finance today and energy tomorrow. Crash courses to build capacity, designed and funded by donors, even in Ivy League universities of the United States or Oxbridge, are no more than pleasure trips. In the odd cases of a bureaucrat having gone through rigorous doctoral training in a much-needed field, the mismatch of postings is a laughing stock. Even where doctors or engineers qualify the CSS, the postings rarely take these backgrounds into account. So far, all attempts to professionalise have been thwarted by the bureaucracy itself.
Article 93(1) of the Constitution allows the appointment of five advisers. The idea was to take on board professionals to introduce a breath of fresh air in the decision-information process. Oftentimes these positions have been wasted by appointing politicians who failed to win an election. They were also asked to act as ministers, a practice the courts stopped recently. Presently, only three of them are professionals advising on subjects related to their expertise. Out of the 16 special assistants, only four can be considered specialists in their assignment. Even they have to contend with a well-entrenched bureaucracy that utilises institutional memory to expose them for their lack of understanding of "ground reality". The Prime Minister obliquely referred to the "spoils system" in the US, a feature of a presidential system and antithetical to our parliamentary system. What is needed is a blend of professional expertise and experience of ground reality. With some reform, the existing system of entry, training and postings can continue for a grip over the ground reality. Once the officers reach a certain level, they must be required to indicate their preference for any of the three groups of ministries — economy, social sector and others. Three or four years of relevant academic work and professional training should follow, before posting for the remainder of their career in the chosen group.
Published in The Express Tribune, January 15th, 2021.
Like Opinion & Editorial on Facebook, follow @ETOpEd on Twitter to receive all updates on all our daily pieces.