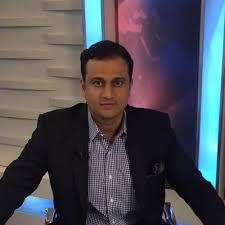 ---
With the Sindh government and Centre contending for the control of three hospitals in Karachi, Sindh government spokesperson Murtaza Wahab said on Tuesday that one of the three hospitals, the National Institute of Cardiovascular Diseases (NICVD) was no one's property.
"And hence, such decision should not be made regarding it," said Wahab, referring to the federal government's notification stating that Jinnah Postgraduate Medical Centre (JPMC), NICVD and the National Institute of Pediatric Health (NICH) were to be handed over to the Centre under the Federal Medical Teaching Institutes Ordinance 2020.
Speaking to the media, Wahab said patients from across Pakistan were being treated at the three hospitals and that the facilities had been serving the public for free and being run with transparency.
"These three hospitals will remain with us," he said.
Wahab further stated that the Sindh Assembly's Committee on Law had approved two bills, one pertaining to the acquiring of succession certificates and the other relating to the regulation of drugs.
Under the bill pertaining to drugs' regulation, the use of synthetic drugs, including cocaine and ice, has been declared a crime, he stated.
Separately, Sindh Local Government (LG) Minister Syed Nasir Hussain Shah maintained that the performance of the three hospitals in question had improved significantly as the Sindh government had worked on that front.
"But the federal government is taking their control to deteriorate [their condition]," the LG minister alleged.
The provincial minister said millions had been benefitting from the hospitals, including not just people living in Sindh, but also those residing in other parts of the country.
"People avail free treatment at these facilities," he added.
The minister said the Sindh government had approached the court on the matter, but the federal government had not been following court orders. He added that the court had clearly stated that the Sindh government was to be paid back the amount it spent on the three hospitals but no payment had been made yet.
Moreover, he said if there were any irregularities in NICVD funds, an investigation needed to be conducted into the matter.
"But the truth is institutions are being defamed and made controversial [ throughcorruption allegations]," the minister claimed.
Published in The Express Tribune, January 13th, 2021.
COMMENTS
Comments are moderated and generally will be posted if they are on-topic and not abusive.
For more information, please see our Comments FAQ