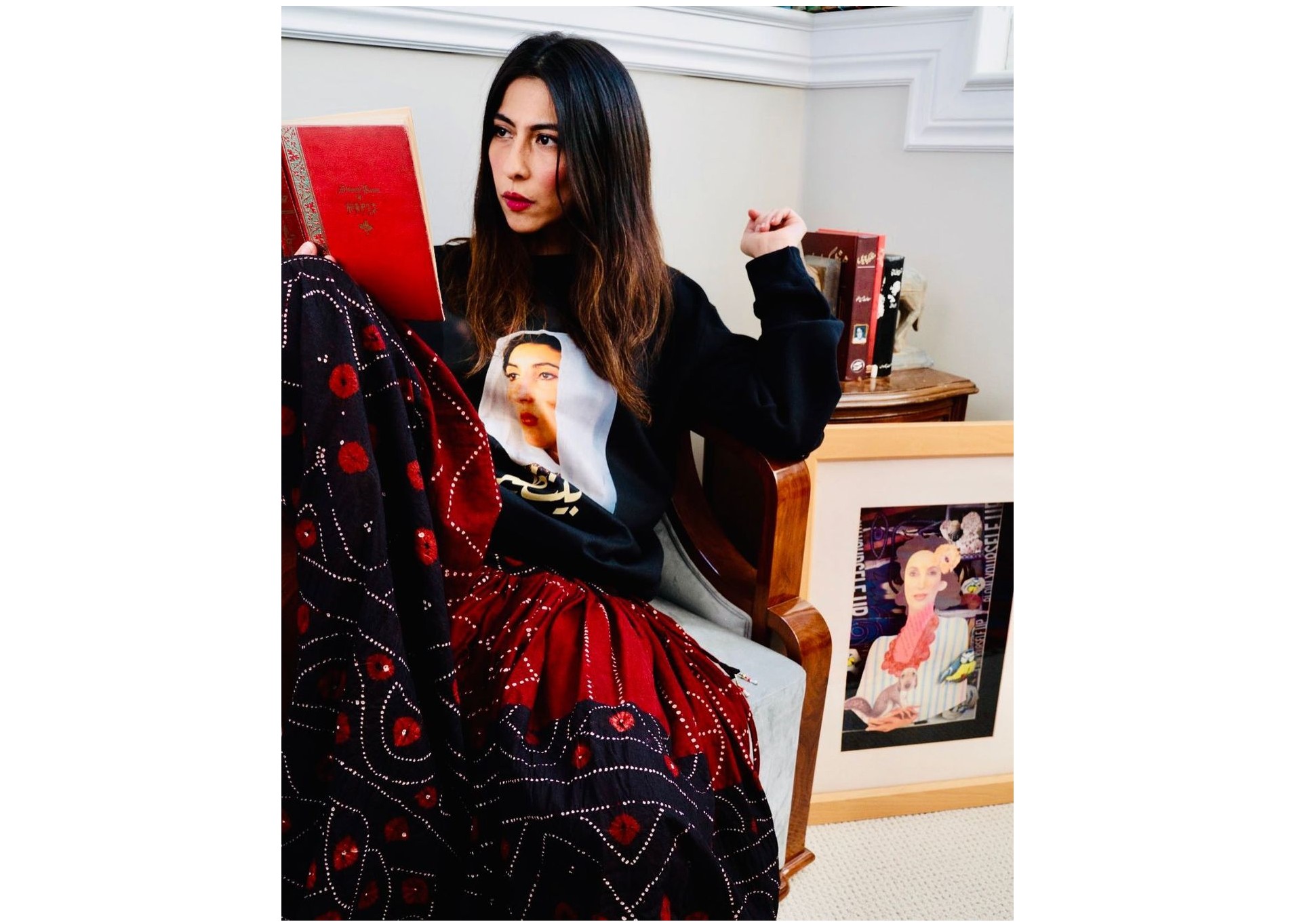 ---
The Supreme Court on Monday accepted preliminary hearing of singer Meesha Shafi's petition against Lahore High Court's (LHC) order in the sexual harassment case against fellow singer Ali Zafar.
The singer had initially filed a complaint with the provincial ombudsperson in 2018 under the Protection Against Harassment of Women at Workplace Act, 2010. The plea was rejected on technical grounds, stating that Shafi and Zafar "did not have an employer-employee relationship.
She then appealed before the Punjab governor, who upheld the ombudsperson's decision, following which, she approached the LHC, which also dismissed her request.
But today, after hearing the arguments presented by Shafi's counsel, the SC remarked that the "points raised by the petitioner must be reviewed," and clubbed the case with the suo motu notice taken to define sexual harassment, also pending in the court. The hearing was adjourned for an indefinite period.
Twitter has since been celebrating SC's decision to grant Shafi leave in the harassment case, which can now finally be heard so a conclusive ruling may eventually be passed.
Shafi's lawyer, Nighat Dad was the first to tweet about the matter. "Supreme Court of Pakistan grants leave in @itsmeeshashafi case! Congrats to SC team Khuwaja Ahmad Hosain and @noorejazch. Granting leave to appeal means SC has accepted to hear the case on legal points whether Meesha falls under the jurisdiction of Sexual Harassment Act."
She went on to add, "This also means that Harassment complaint was never heard on merits. Hats off to Meesha, Leena, legal teams who have been standing tall in the face of smear campaigns for the last two years. More power to all survivors of harassment who are still invisible and fighting for change."
Prior to the hearing, activist Sheema Kermani had also tweeted in Shafi's support, "We the Artist community of Pakistan, specially the female artists of this country are aware of the misogyny that permeates all levels of our society and is highly prevalent in the Media and ShowBiz industry."
She added, "In this situation, any woman who speaks out against sexual harassment is a very brave person with a great deal of courage. We totally and unconditionally stand with and support Meesha Shafi in her case against Ali Zafar for sexual harassment."
Now, several are congratulating the singer on being granted leave. "Congrats to you and the team on today's big step towards justice. Your struggle, even amidst all the abuse you've been facing, is going to make way for so many more victims of harassment as well. More power to you," wrote a user.
"The Supreme Court on Monday approved for hearing singer Meesha Shafi's workplace sexual harassment case against Ali Zafar. A proud moment for @itsmeeshashafi," tweeted another.
A proud male feminist wrote, "Prayers and support. We are always with you, even boy feminists. Lots of love."
A user even elaborated SC's decision and how it may be executed. "SC has granted leave in #MeeshaShafi case as case of first impression- its a legislative lacuna (definition of workplace being restrictive)but the SC can use purposive approach to broaden it by looking at the intent of legislature. It would be interesting to see how court rules."
To this, another hoped the SC's proceedings wouldn't be 'influenced'. "Let us hope the Supreme Court proceedings are not influenced as some other proceedings were influenced in the past."
But the prior responded saying, "I would like to think that SC rarely gets intimidated/influenced- eg Asia bibi acquittal. They must apply law w/out emotion or influence but a precedent needs to be set. Its on them whether they consider this in line with legislative intent or exercise restraint by not reading in."
Adamant, the user continued to reinstate, "I hope for the same that they are not influenced by fear of being labeled misogynistic or have attacks on them by powerful mafias that have international backing financially and local backing politically."
But a netizen slammed any and all such speculations by tweeting, "All hail the supreme court when the verdict is in your favour but when theres a chance it might go the other way its "hOpeFulLy nOt iNfLueNcEd bY fEaR"
Most Twitterati, however, just celebrated the decision and deemed Shafi an 'inspiration' for assault survivors. "Omg just heard the news about @itsmeeshashafi and im so so glad, this is huge inspiration for assault survivors."
"So proud of Meesha Shafi today," wrote one more. "She dealt with so much unjustified hate and suspicion online but kept still fought to have her voice heard. Her struggle is now going to help women all over the country. So proud," they concluded.
Taking to Twitter on January 10, Shafi had written, "Tomorrow, the Supreme Court of Pakistan hears my appeal on whether I, a 'self-employed person' have a right, as per the law, to be heard after being harassed and therefore expect justice on merit as an equal citizen."
She went on to add, "If ruled in my favour, this will be a landmark judgment in the history of Pakistan, determining those that are self-employed, as having the same rights to complain and seek justice as any other."
Have something to add to the story? Share it in the comments below.
COMMENTS
Comments are moderated and generally will be posted if they are on-topic and not abusive.
For more information, please see our Comments FAQ