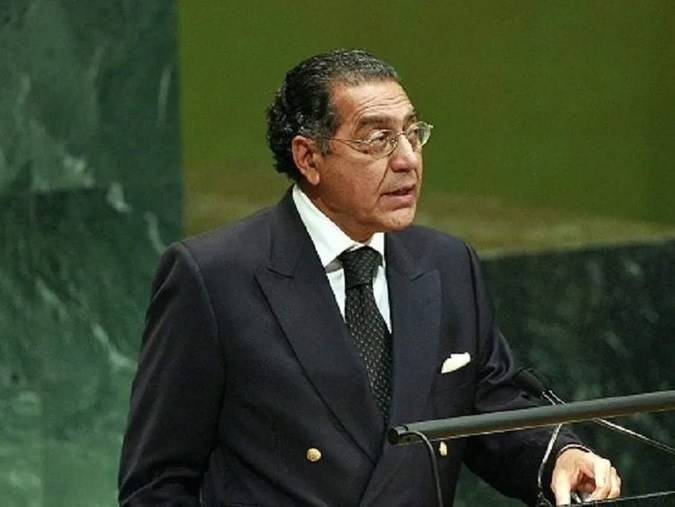 ---
NEW YORK:
Pakistan's UN Ambassador Munir Akram has praised the "heroism" of the Kashmiri people whose third generation was keeping alive the spirit of resistance to the Indian occupation, as he underscored the need for unity among their ranks at this critical juncture.
In a keynote speech to a webinar, held in connection with the Kashmiris' Right to Self-determination Day, Ambassador Akram assured the Kashmiri people of Pakistan's steadfast support to their just cause. He said Pakistan had re-internationalised the Kashmir issue at the international forums.Ambassador Akram pointed out that Kashmir was not just a territorial dispute as it involves the people of the disputed state. "It is a dispute about the soul of the people of Kashmir," he said, emphasising that the people of Kashmir and the people of Pakistan are one and the same.
The webinar, organised by the Pakistan Mission to the UN, was moderated by Deputy Permanent Representative Muhammad Aamir Khan. Other speakers included Dr Imtiaz Khan, professor of George Washington University; Lars Rise, a Norwegian political figure; Timothy Todd Shea, an international humanitarian; Dr Halil Toker, Chairman of the Department of Languages at the Istanbul University and author of a book on the Kashmir dispute; Victoria Schofield, a celebrated Britishauthor; Salman Khan, Founder and Chairman of South African Kashmiri Action Group and Muzamil Ayyub Thakur, a Kashmiri activist based in the UK.
In his opening remarks, Aamir Khan said that January 5, 1949, reminds the international community, in particular the United Nations Security Council, of the imperative of honouring its commitment to the people of Jammu and Kashmir.Dr Toker noted that Turkish President Tayyip Erdogan and former prime minister of Malaysia, Mahathir Muhamed, have voiced their concerns of the situation in IIOJK and expressed support for the oppressed Kashmiris.Lars Rise said that the principle of self-determination has been applied in recent years to the conflicts like East Timor, Bosnia, Kosovo, Southern Sudan, and its applicability in the case of Jammu and Kashmir has been explicitly recognised by the United Nations.
Victoria Schofield stressed the important of highlighting the situation in Kashmir, particularly in relation to the human rights abuses. Muzamil Ayyub Thakur, in his speech, focused on the sufferings of Kashmiri people.
In the end, Ambassador Munir Akram thanked the participants for their valuable inputs and suggestions in taking the movement for Kashmiris' right to self-determination forward.
COMMENTS
Comments are moderated and generally will be posted if they are on-topic and not abusive.
For more information, please see our Comments FAQ