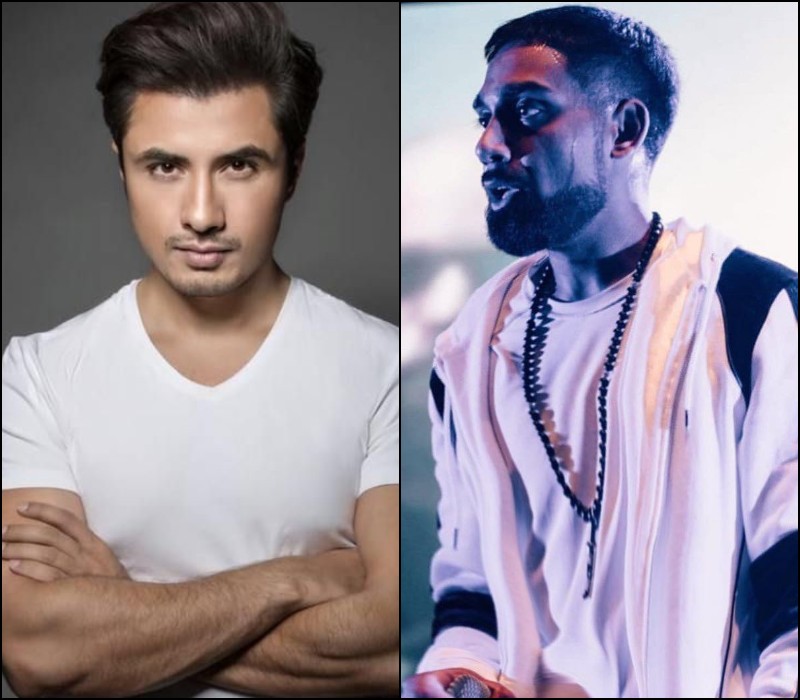 ---
Singer Ali Zafar has just announced a rap battle, following the rap competition he was originally hosting on his record page.
Provided the number of submissions exceeded his anticipation, the Channo crooner has now decided to shortlist 30 competitors instead of three finalists, who would participate in a rap battle judged by critically acclaimed rappers.
Taking to his social media, Zafar uploaded a video saying, "I had shared a video earlier announcing my #BhaeeHazirHai rap competition where I said we'd pick out three of the best rappers from the entries we receive. But you guys exceeded my expectations with your raps, lyrics and even videos. You also made things more difficult for me because we've received more than a thousand entries, so how can I just select three?"
He then elaborated on how his competition highlighted the talent Pakistan has in terms of hip hop music, which made him realise that this talent deserved a platform of its own. "I thought, if I only select three, what about the several others who are just as deserving? So I came up with an idea, lets shortlist 30 candidates and start a rap battle."
Considering diss culture is an integral part of hip hop, Zafar went on to promise that in his humble capacity, he would provide a platform to all the rappers out there so they can utilise their talent and exercise their culture to the fullest.
"We will shortlist 30 candidates and I won't do that. I want this to be a democratic process and I want you all to be satisfied with the selection," said the Laila O Laila singer.
He then revealed that public votes will help shortlist the 30 rappers along with a panel of judges. The panel features the likes of Kamran Rashid Khan, alias, Lazarus, a Detroit-based American rapper and songwriter of Pakistani descent, Fakhar-e-Alam, who introduced bhangra rap in Pakistan, Entity Paradigm's Ahmad Ali Butt and Young Stunners' Talha Yunus.
Lazarus confirmed the same with a recent shoutout to Zafar in a tweet.
Shout out to singer/actor/superstar @AliZafarsays and @falamb3 for reaching out to me to judge Pakistan's biggest rap battle. Truly honored! 1,400 contestants, got to narrow them to 30 before the finals! Tag some dope rappers from Pakistan. pic.twitter.com/J8J6Sm4Z1o

— LAZARUS / Dr. Khan (@LazDetroit) January 3, 2021
These judges would also finalise three winners from the rap battle, who would then star and rap alongside Zafar in his upcoming music video. But aside from that, his label Lightingale records, would also sign hip hop artists from among the candidates of the competition.
Have something to add to the story? Share it in the comments below.