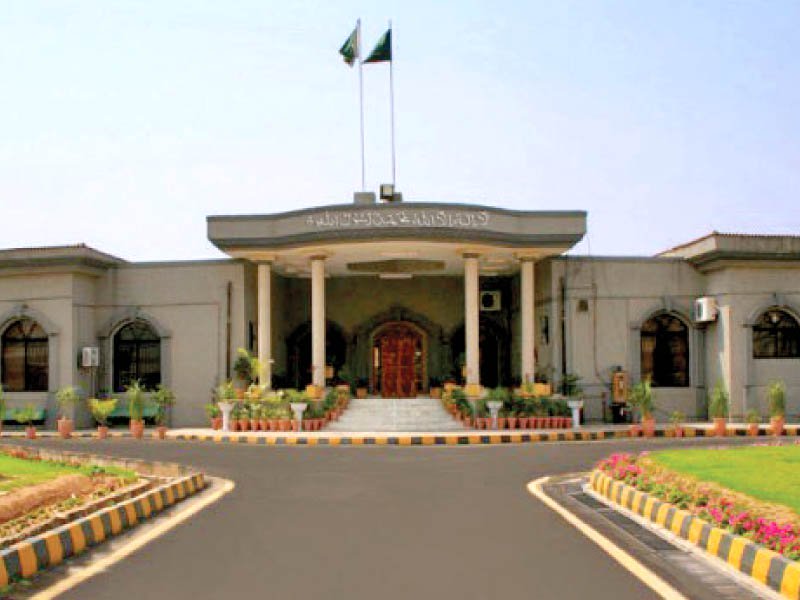 ---
ISLAMABAD:
The top cop of Islamabad will have to appear before the Islamabad High Court (IHC) today (Monday) if the police fail to rescue a lawyer abducted from his residence in the federal capital.
According to a writ petition filed by a former serviceman Sufyan Saeed Dar, armed men abducted his son Hammad Saeed Dar – a lawyer by profession – at 1.30am from his house near Tarnol.
However, the Tarnol Police Station refused to register a case, claiming that the abduction seemed to be carried out by some intelligence agency, Sufyan Saeed Dar said in his petition.
Taking up the petition, IHC Chief Justice Athar Minallah had issued notices to secretary interior, Islamabad chief commissioner and Islamabad inspector general police (IGP).
The chief justice had noted that if the police did not rescue the abducted lawyer in two days the IGP would appear before the bench in person on Monday at 1pm. The court had also directed the registrar to communicate the court order to the respondents via special messengers and telephone.
The Islamabad Bar Association will also protest the abduction today (Monday).
A couple of days back, the IHC had slapped a huge fine of Rs10million on relevant authorities over their failure to rescue a man kidnapped from Islamabad around six years ago.
The IHC judge Mohsin Akhtar Kayani on Friday unveiled its 6-page written order while disposing of a petition filed by the brother of Ghulam Qadir, a man who was allegedly abducted on August 28, 2014 from the jurisdiction of Golra Police Station of Islamabad by half a dozen men in broad daylight.
The court had noted that it is not satisfied with the working of the police department as well as the conduct of the secretaries of the Ministry of interior and the Ministry of Defence.
It said the secretaries are responsible both for the executive actions of their subordinates and their failures to perform their lawful duties. It noted that it was apparent in this case that the authorities failed to perform their duties and were liable for the consequences.
"Therefore the court declares secretary Ministry of Interior, secretary Ministry of Defense, SP (Investigation), In-charge JIT [joint investigation team], Golra Police Station SHO and IO [investigation officer] jointly responsible for their failure to provide due protection to Ghulam Qadir."
The court had also imposed a fine of Rs10 million on the officials jointly and severally.
"The aforesaid officials are directed to recover Ghulam Qadir within a period of 30 days, failing which their cases will be placed before the competent authorities for initiation of departmental action under the relevant provisions of law," order said.
The IHC had earlier imposed Rs2milllion fine each on defense and interior secretaries in Salman Farooqi case. In that case, the court had also ordered termination of the two secretaries as well as an IGP.
COMMENTS
Comments are moderated and generally will be posted if they are on-topic and not abusive.
For more information, please see our Comments FAQ