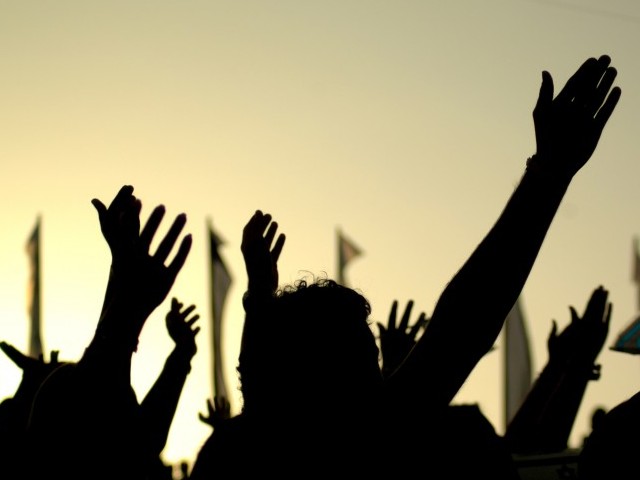 ---
KARACHI:
Pak Sarzameen Party (PSP) chief Syed Mustafa Kamal announced on Sunday a protest on January 10 in Karachi to denounce the approval of the 2017 census. He said the rally would be taken out from Nursery and culminate at the Karachi Press Club.
Addressing a press conference, Kamal likened the approval of the census to "subjugating Karachi, the economic lifeline [of the country], which is home to all sub-nationalities, being subjugated to worst animosity by the provincial [Sindh] and federal government."
"The census results suggest that the population of Lahore has increased, whereas the population of Karachi, despite people migrating to it from other parts of the country, has, ironically, been reduced," he pointed out.
The 2017 census - held 19 years after the last one - was carried out in two phases between March 15 and May 24, 2017 at a total cost of Rs21 billion. After the initial demographic data was published, smaller provinces, specifically Sindh, had expressed serious reservations. However, the Sindh government had accepted the initial results on the condition of a five per cent audit. Incidentally, the MQM-P and PSP both had expressed serious reservations over the statistics on Karachi and had also rejected the census. They had also demanded the scrutiny of five per cent of census results.
With respect to Karachi, Sindh-based political parties had raised objections on provisional results, maintaining that the city's population was more than 20 million people while the census showed it at 14.9m people. They had further pointed out that provisional results of the sixth population census showed that in the past 19 years, there was a 60 per cent increase in Karachi's population, compared with a 116 per cent increase in Lahore's population, which rose to 11.126m people by 2017. Later, new constituencies of the national and provincial assemblies were demarcated based on the initial results, which formed the basis of 2018 general elections
Eventually, three years after the census was conducted, the Centre approved it in December last year, with the MQM-P, one of the allies of the ruling Pakistan Tehreek-e-Insaf (PTI) in the Centre, submitting a dissenting note. Directing criticism towards the MQM-P, Kamal said the party had seven seats in the National Assembly and had it wanted, it could have barred the federal government from making this "unjust and cruel" decision.
"Both, the PTI and the MQM-P, have stabbed Karachiites in the back," he commented, warning that the demonstration on Sunday would be the first of a series of PSP-led protests.
Published in The Express Tribune, January 4th, 2021.