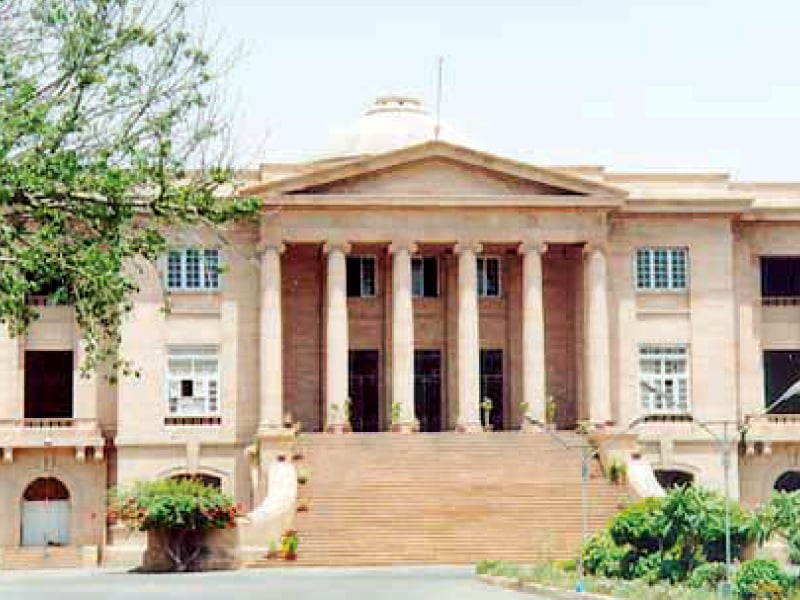 ---
The Sindh High Court issued on Saturday a written verdict on plea challenging the termination of 1,200 employees of the Karachi Port Trust (KPT), who were allegedly illegally appointed while Babar Ghauri was the federal minister for ports and shipping.
A two-member-bench, comprising Justice Aqeel Abbasi and Justice Abdul Maalik Gaddi, issued the verdict.
Earlier, the court had issued an interim verdict on the plea, setting aside the notification terminating 1,200 KPT workers.
The interim verdict was issued after the defence lawyer had told the court that 1,200 employees in question had been appointed at the KPT between June 2012 and March 2013, as per the rules.
He had further claimed that their employment was regularised in 2016 in accordance with the laws.
However, the employees were terminated after it was alleged that they had been appointed on political grounds, he had said.
Nullifying the notification for the termination of the employees, the court had declared that show-cause notices issued to them were "illegal." In its written verdict, the court has reiterated the details shared by the defence lawyer at the previous hearing.
Published in The Express Tribune, January 3rd, 2021.
COMMENTS
Comments are moderated and generally will be posted if they are on-topic and not abusive.
For more information, please see our Comments FAQ