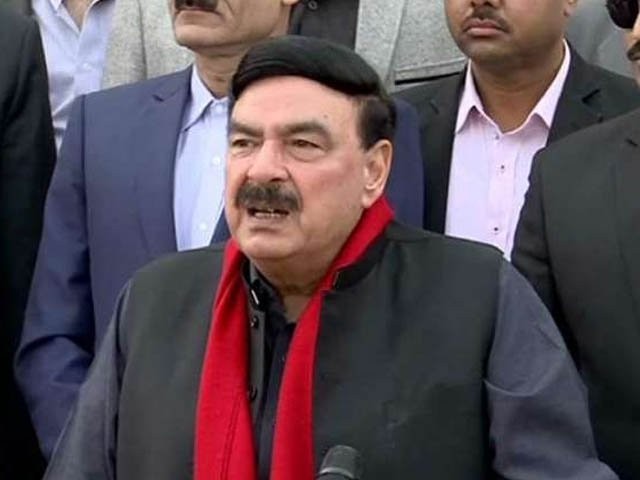 ---
ISLAMABAD:
Interior Minister Sheikh Rashid Ahmed on Monday said that the opposition will participate in both Senate and by-elections as the 'circumstances were not as they appear to be'.
According to Express, the interior minister said that he was seeing the political temperature decreasing in the country.
"The issue of resignations has gone from December 31 to January 31 (2021)," Rashid said. "Prime Minister Imran Khan won't resign on March 31 let alone on January 31 from such PDM (Pakistan Democratic Movement) tactics."
While hosting the 11-party opposition alliance in Garhi Khuda Bakhsh on December 27, the Pakistan Peoples Party (PPP) Chairperson Bilawal Bhutto Zardari asked his party workers and supporters to get ready to march on Islamabad should PM Imran failed to resign and go home before January 31.
"If [PM] Imran does not resign by January 31 then we will march on Islamabad," announced the PPP chairman while asking his supporters to be ready to endure baton-charge and other forms of intimidation by the government.
He urged the supporters to get ready for the long march, which he claimed would remove the "selected and puppet prime minister".
The interior minister added that the opposition members agree on long-march but disagree on submitting resignations.
"Then can come to Islamabad whenever they want to," he said. "If they take law into their hands then the law will take its own course."
Earlier on December 20, while addressing a ceremony at the Police Lines Headquarters in Islamabad, Rashid stressed that Prime Minister Imran would complete his five-year term.
"We will welcome those who want to stage a long march," the interior minister said in reference to the PDM's warning of staging one to Islamabad if the government failed to resign within the given time.