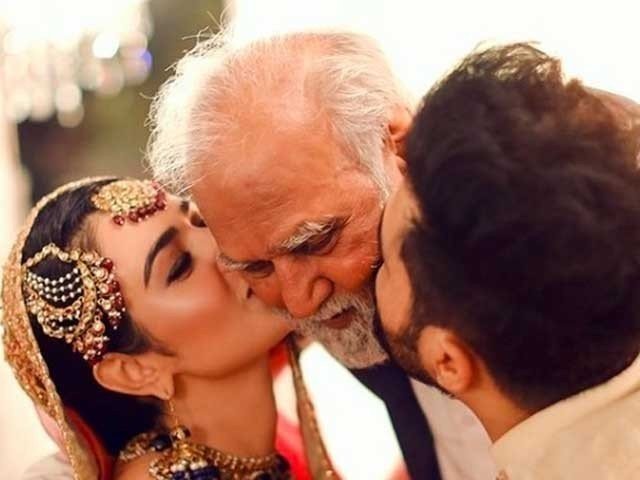 ---
Actors Sarah Khan and Noor Khan's father, Zafar Khan, recently passed away. The news was broke by Sarah and Falak Shabbir's close friend and their wedding photographer Abdul Samad Zia on Instagram.
"A heartbreaking news - Sarah Khan's father passed away," he wrote alongside a picture of the couple with her father on their wedding day. He added, "May Allah ease the pain of all family members and help them bear this loss, Ameen!"
Sarah, on Sunday, shared a heartfelt note with a painting she found close to her heart. About the painting, she penned, "This painting is called the first moments in heaven. I can't wait for the day when we reunite again InshAllah."
She concluded, "Please remember my baba and mama in your prayers."
Have something to add to the story? Share it in the comments below.