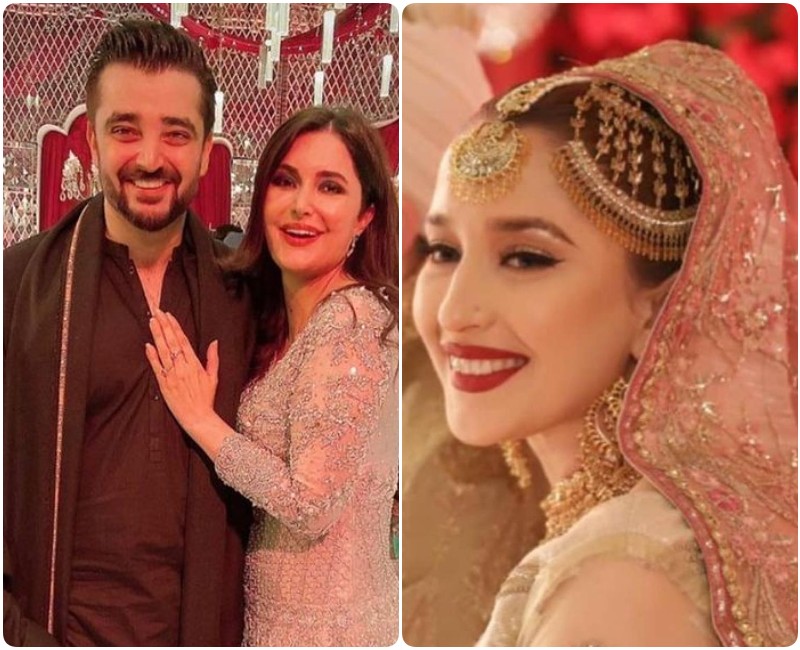 ---
Photos of actor Hamza Ali Abbasi's sister Dr Fazeela Abbasi and Katrina Kaif have been circulating on various social media platforms recently. Netizens agree that the two share an eerie resemblance, but some are convinced Dr Abbasi is even more beautiful than Kaif.
Twitter users started commenting on her resemblance with the Bollywood actor after gorgeous pictures of her with brother Abbasi at Naimal Khawar's sister's wedding surfaced. If you haven't spotted any of these pictures, you must be living under a rock!
In one picture, Abbasi could be seen posing with his sister and at a first glance, many thought he was standing next to the Bang Bang! actor.
For the past week, Khawar has been making headlines for rocking one great outfit after another at the events whose pictures have gone viral, especially since Abbasi joined the celebrations.
But that's not all, some have also been comparing Khawar's sister to Bollywood star Madhuri Dixit.
The Alif actor's sister is a renowned skin specialist, practicing dermatology in Islamabad and Dubai since 2003, reported Gulf Today. After completing her medical school, Dr Abbasi went on to pursue her post-graduation qualification in Clinical Dermatology at Saint John's Institute of Dermatology, Kings College London, the world's renowned Dermatology institution.
She then joined MD Dermatology and completed her doctorate in medicine, adorning her educational career with the most prestigious qualification in the field of dermatology.
Have something to add to the story? Share it in the comments below.