 ---
Noted yoga instructor Aliya Agha has her hands full with turning her students' lives around. What made the once much in demand lawyer quit the profession and find her calling? Read on to learn and more.
Tell us about your journey from being a successful lawyer to a yoga practitioner?
My introduction to yoga was about eight years ago in Europe. I was suffering from a few injuries and modern medical science could only provide with immediate symptomatic treatment. I began my yoga journey there and realised it had a positive effect on my mental and physical health. This intrigued me to learn more about the discipline. I took a leap of faith, quitting my job and travelling far from home to learn yoga. My first foreign yoga teacher made me realise that the west has been teaching us our cultural skill. This sparked inquisition. I knew then that I wanted to study the art of yoga. During my formal international trainings, there was another dimension of yoga, more appropriately can be called the science of yoga. I've done multiple international trainings from Cambodia, Thailand and Europe. I've been practicing and teaching the art of yoga for eight years.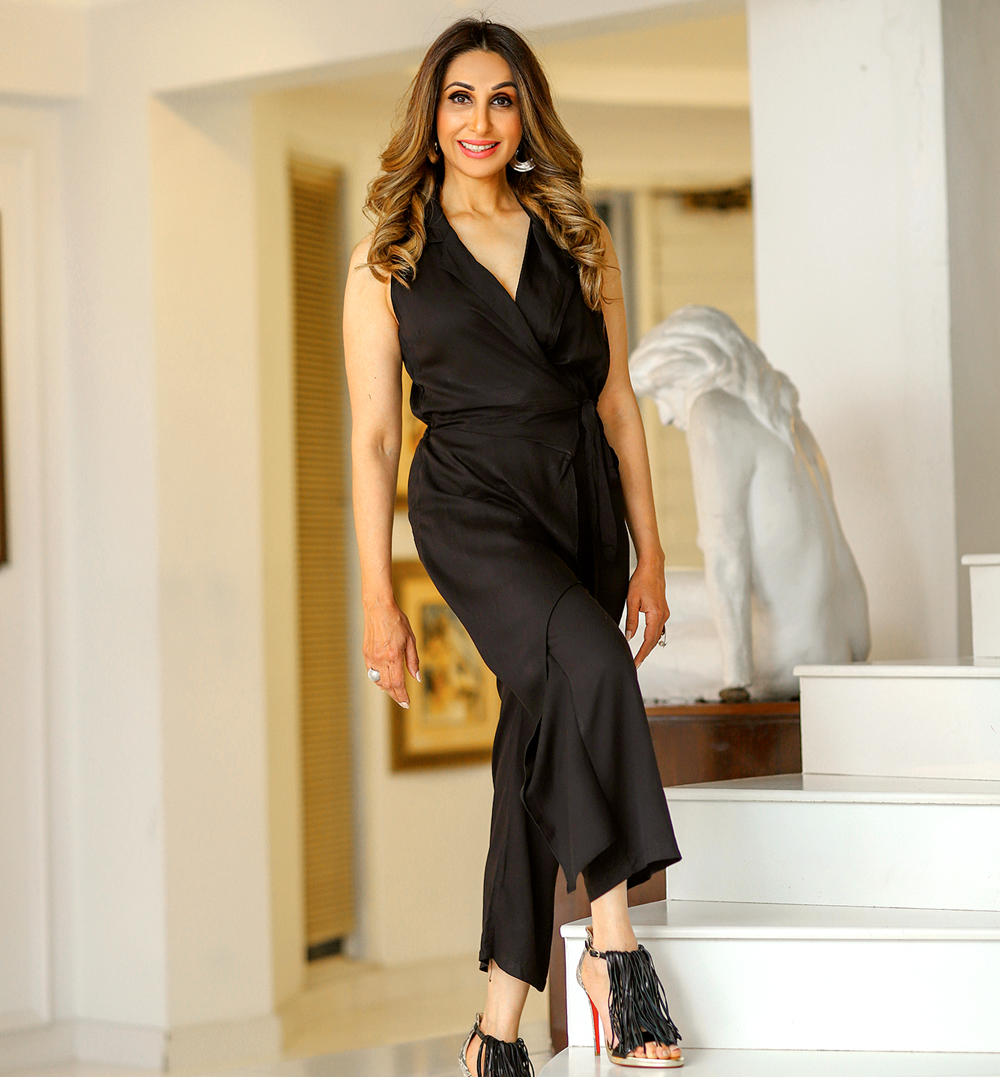 What impact has yoga had on your life?
Yoga is not just exercise. It's a discipline, a lifestyle. Yoga is practiced on and off the mat. Coming from the corporate world, I had a lot of unlearning to do, and with time, I finally was able to make the mental switch. Not everything can be valued in money. Success and happiness must sync. I enjoy teaching and imparting knowledge and skills to others and this makes a success story for me. Happiness of my students keeps me in the happy world. I would never want to trade this for short term material gains.
What is your vision for Aliya Agha Academy of Internal Arts?
I founded Aliya Agha Academy of Internal Arts with the vision of educating more and more people about their health. I envision AAAIA effectively transforming human bodies along with human minds with the field of yoga all across Pakistan. The fitness industry is growing at a very rapid rate which has created a demand for certified teachers. My goal is to bridge the knowledge gap in the fitness world and bring well-educated and well-trained fitness experts into the market.
Tell us about your programme "New Me"?
"New Me" yoga programmes is designed to bring about a paradigmatic shift. It will empower people with tools and techniques that can bring a change in their thinking, eating, sleeping, socialising patterns. Anybody can benefit from this programme as it's about improving one's body and releasing mental stress or anxiety. It's suitable for both men and women. In fact, men in Pakistan must be trained for "New Me" as the training has a component for heart and diabetes related yogic tips. It is an exciting 2 – 4 days training for anyone and everyone, that facilitates mental, emotion and physical transformation.
How true is this statement, 'Yoga helps one achieve harmony between mind, body and soul'?
The word "Yoga" literally means "union". Yoga establishes a connection between the mind, body and soul creating a harmonious union among all layers of our existence. The concept of yoga is much deeper and more spiritual than simple, or for that matter, complicated body movements.Because of its roots, yoga and inner spiritually are always intertwined. Through centuries, yoga never loses its stand as a holistic approach to connect the inner being and spirituality.
Do you believe yoga is an alternative form of healing and medicine?
Nothing should work as the only solution. When we have different solutions, we should explore all avenues: medical, alternate and traditional. Traditional healing is spiritual and mystique that is contained within the human body. All other forms of healing and medicine emerge from traditional methods. Yoga brings you back to your eternity as it connects you to your roots, that's how the nature intended it to be. Every source is from nature, nature is divine and divine is eternal and boundless.
What style of yoga has been the focus of your training and what makes that style most effective?
The mother of all yoga is "Hatha", a Sanskrit word which means the smallest unit of energy. Every other type of practice is a brand, such as Ashtanga, Iyengar, Vinyasa, Bikram or yogalates. Once Hatha fundamentals are well grasped, then we teach the movement dynamics for muscles timulation such as isometric, dynamic, etc. The stimulation defines the shape of the muscle and look of the body. With these courses you really learn how to create a designer body.
What has been your biggest struggle and achievement in the practice?
Yogic scriptures identify three types of obstacles in yogic practice.
1) Charting your progress.
2) Comparing yourself to others.
3) Praising your achievements.
My biggest struggle has been to overcome these obstacles and overcoming them will elate me from my sense of achievement.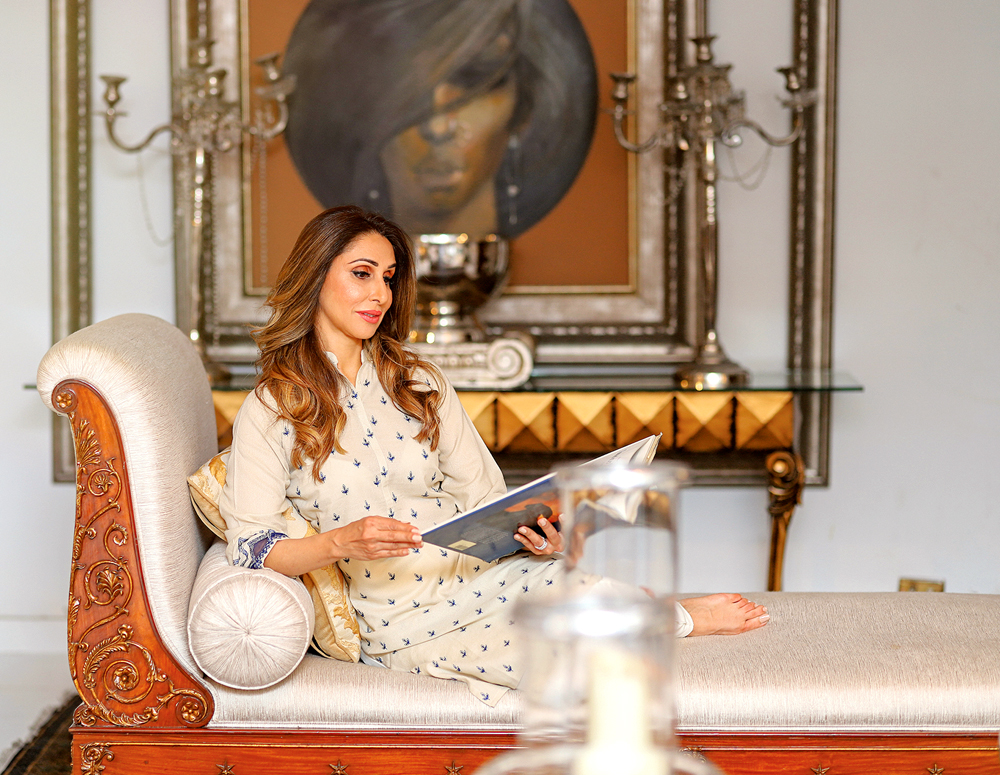 How has your experience been teaching yoga?
I have been teaching yoga for over eight years now. A common problem that persists among our people is the knowledge gap. Yoga is treated as a sequence of intense physical postures to achieve a great body. This undermines the spiritual benefits that yoga provides to a person. Yoga is a holistic approach that addresses the body, mind and soul.
What are your biggest pet peeves about yoga etiquette - or lack there of?
Yoga is a discipline. Every discipline has its won etiquettes. Be it Chinese martial arts or Sufism. In the same manner yoga demands etiquettes such as respect for the teacher, giving gratitude to the teachers and observing self-discipline in life as reverence. Aiming for higher consciousness should be the purpose of every human being as we are the Ashraf ul Makhlukaat.
COMMENTS (1)
Comments are moderated and generally will be posted if they are on-topic and not abusive.
For more information, please see our Comments FAQ