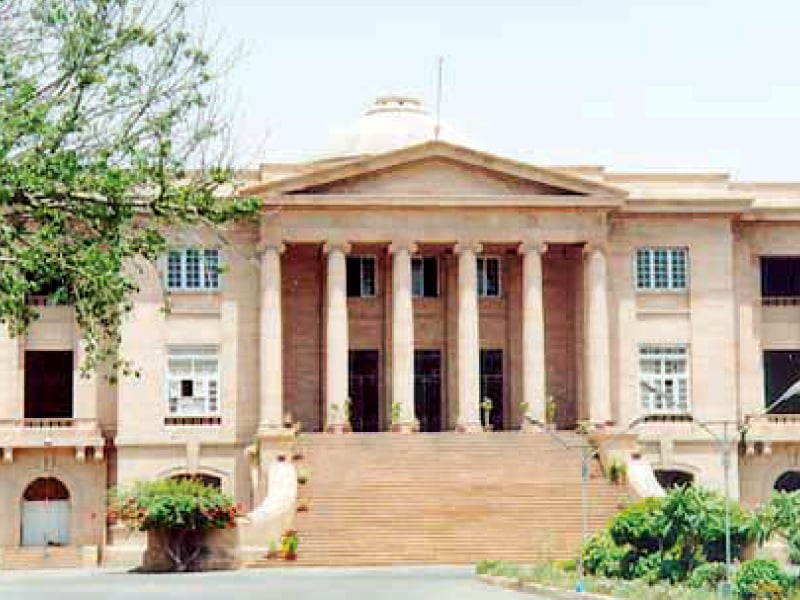 ---
KARACHI:
The Sindh High Court directed on Friday the National Database and Registration Authority (NADRA) to immediately prepare a policy regarding the provision of National Identity Cards (NICs) to orphans.
A two-member bench, led by Justice Muhammad Ali Mazhar, was hearing a plea pertaining to the non-provision of a NIC to an orphaned young man.
The petitioner, Anas Ahmed, informed the court that his mother died while giving birth to him, and he did not know the whereabouts of his father. He claimed he had been brought up by a neighbour.
According to Ahmed, he was unable to get employment without his NIC, but NADRA officials would not issue it without his parents' records. The court expressed annoyance at NADRA on the matter.
"Despite being a great institution, NADRA has no policy to issue NICs to orphans. Are orphans not considered Pakistani citizens?" remarked Justice Mazhar.
Ordering NADRA to immediately prepare policy in this regard, the court adjourned the hearing.
In a similar hearing, the same bench directed an orphan girl's guardians to appear in court. The girl, Maham, had submitted a plea stating that NADRA's current regulations were hindering her academic progress.
She maintained that her parents passed away when she was a toddler and now, due to NADRA's refusal to issue her B-form, her admit card for matric exams was withheld by the board office.
She moved the court to direct NADRA to issue the B-form and the relevant education officials to issue her admit card NADRA's counsel stated that a B-form could not be issued to a person who did not have a guardian.
At this, the court asked what the child should do if their parents had passed away. "There must be someone acting as a guardian. With whom does she live?" inquired Justice Mazhar.
Maham's lawyer explained she lived at relatives' houses in turns, and did not have a permanent residence.
The court remarked this would be problematic for her in higher studies and when she was married.
Summoning any of Maham's guardians at the next hearing, the court adjourned the hearing until December 23.
Verdict annulled
Meanwhile, another bench accepted a convict's appeal against the sentence handed to him over the targeted killing of three religious scholars.
The prosecution failed to provide sufficient evidence to maintain the sentence against Ali Hassan Zaidi, an alleged Muttahida Qaumi Movement hitman.
The court accepted Zaidi's plea and set aside the life imprisonment sentence given to him by an anti-terrorism court in 2013.
According to the prosecution, Zaidi and co-accused Haider, Wajahat and Qamar Ali were involved in the murders of Mufti Abdul Majeed Din Puri and two others.
CNG-operated public transport
The SHC also combined a plea seeking a ban on public transport operating on CNG cylinder with a similar plea.
The petitioner's counsel moved the court to ban such vehicles, claiming they were a threat to human lives.
The court remarked that there was a similar plea, against the installation of CNG cylinders in public transport, which was already under trial.
It added that the traffic police had been directed to take action against such vehicles.
COMMENTS
Comments are moderated and generally will be posted if they are on-topic and not abusive.
For more information, please see our Comments FAQ