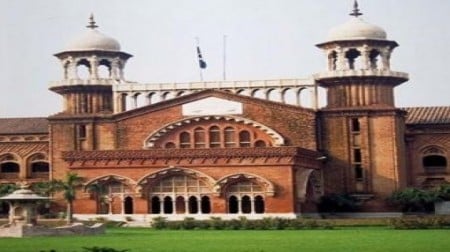 ---
The Lahore High Court (LHC) on Monday rejected the government's objections over hearing the case against the president holding two offices.
In response, the federation and presidential lawyers boycotted the court proceedings. Federation lawyers asked the court to listen to their reservations, but the court rejected the objections.
They then asked the court to give the federation the right to appeal in the Supreme Court, as their petition had been rejected, but the court again rejected the plea. This prompted the federation lawyers to boycott the court proceedings.
A K Dogar was asked to continue his arguments and he presented material collected from various newspapers about President Zardari's political activities. The court asked whether a decision could be made on the basis on newspaper cuttings.
The high court then issued notices to the attorney general for court assistance, as federation lawyers had boycotted court proceedings.
The case was adjourned till July 7.