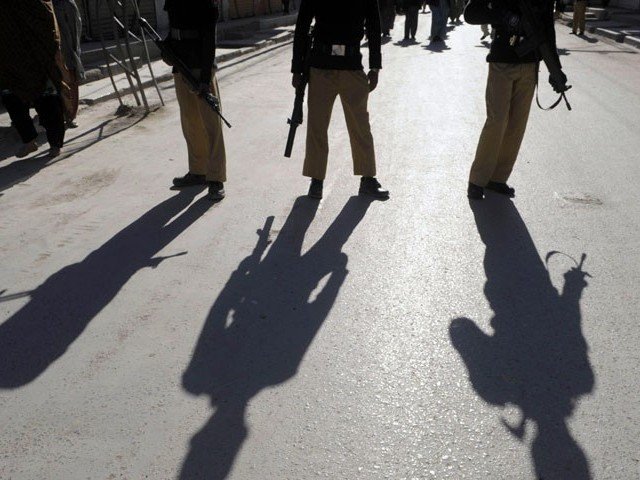 ---
RAWALPINDI:
Naseerabad police have registered a case against the brother of Rawalpindi Chief Coordinator Raja Nasir Mehfooz and 30 others for vandalising the office of Rawalpindi Market Committee office on Wednesday.
Nasir's brother, Rawalpindi Metropolitan Corporation ex-councillor Raja Waheed Mehfooz and his accomplices had allegedly attacked the committee's office and beat up the staff.
Rawalpindi Market Committee Chairman Chaudhry Imtiaz Ahmed had lodged a complaint with the Rawalpindi Deputy Commissioner (DC) that Mehfooz and 30 other people had attacked his office during an argument over digging a tube-well. Ahmed said that when he reached the office on December 4, he saw tube-well boring machines, tents, and other equipment lying in the area adjacent to his office.
When the complainant asked the staff to remove the equipment, the workers said that they have been sent by the Water and Sanitation Agency (Wasa) and they have to build a tube-well there.
The complainant said that he told the intruders that the area was owned by the Punjab government and a non-objection certificate (NOC) was required to work in the related area. Ahmed told the workers to stop working until they show the certificate.
However, a few moments later, as many as 30 people including Mehfooz arrived there with arms, sticks, and iron rods.
They smashed the complainant's car and windows of the office and assaulted market committee member Umiar Shafique and employees Jameel Satti and Umar Jameel. The suspects also snatched Naveed Ahmed's cellphone.
Police have registered a case and started the investigation.
PTI Rawalpindi Coordinator Hafeez accused the committee's chairman of threatening the contractor and staff and that he took away the equipment. Hafeez said that Mehfooz had reached the site after he received the information.
Published in The Express Tribune, December 10th, 2020.
COMMENTS
Comments are moderated and generally will be posted if they are on-topic and not abusive.
For more information, please see our Comments FAQ