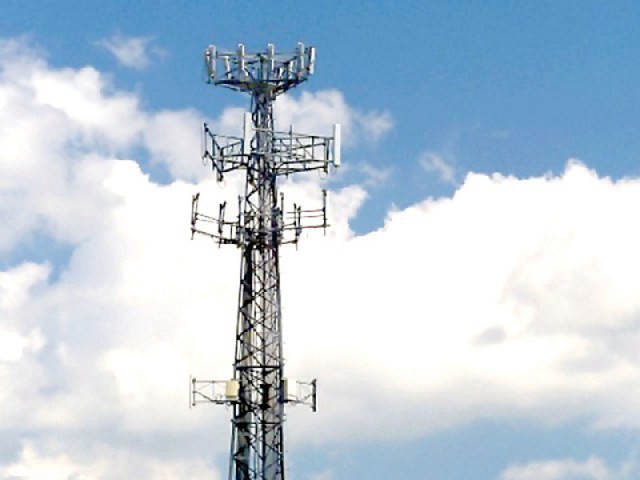 ---
Pakistan - having 169 million mobile phone connections in a total population of 208 million people - has ramped up work on setting up common transmission towers, instead of exclusive ones by all four operators, as competition among the telecom companies grows tougher on price and services.
"The MNOs (mobile network operators) are now expanding their services on new locations nationwide mostly through common towers," Engro Corporation President & CEO Ghias Khan told The Express Tribune in an interview.
The conglomerate, which is involved in manufacturing raw material and finished goods for agriculture, textile, energy, housing & construction, foods and end consumers in the county, has now entered the telecom sector as well.
It set up an independent tower firm Engro Enfrashare back in 2018 and now aimed to operate 5,000 to 15,000 towers over the next five years. "We are aimed at setting up 5,000-6,000 common towers at an investment of Rs50 billion over the next five years," Khan said.
The four MNOs Jazz/Warid, Telenor, Ufone and Zong own and operate some 48,000 towers nationwide at present. They are spread across 201 locations from Karachi and Lahore to Gujrat, Swat and Quetta.
Earlier, Jazz had set up a subsidiary - Deodar Private Limited, on the idea of managing its 13,000 towers as an independent tower firm.
"In addition to setting up common towers on new locations for MNOs, we have offered them to buy their old towers and rent them space on shared towers. This would cost them less than operating and maintaining their own towers," said the Engro Corp CEO.
Earlier, Jazz had agreed to sell its towers to Malaysian firm Edotco for $940 million, but later it scrapped the deal some two years ago. Dawood Hercules, having substantial shareholding in Engro Corporation, was to own 45% stake in the Edotco-Jazz deal.
So far, Enfrashare has set up some 2,000 common towers. As many as 224 towers of the common one are on solar power. "50% of the new roll out (new towers) would be solar," Khan said.
The common towers help MNOs deliver better internet and voice services to their customers at comparatively reduced price, he said, adding they may use the savings from initial investment and operation and maintenance to buy bandwidth and new frequencies.
Besides, the corporation is also mulling setting up a plant of for manufacturing polypropylene resin in Pakistan at an estimated cost of $1-1.2 billion in the next six to seven years.
The demand for PP resin in Pakistan is driven by applications going into packaging and manufacturing of consumer durables. These include film and sheet, raffia (mostly used in woven bags and large flexible bulk containers), injections and blow molding, pipes and fittings.
At present, Pakistan meets local requirement for the chemical through importing approximately 500,000 tons a year. The demand for the chemical is growing around 7.5% annually.
Published in The Express Tribune, December 6th, 2020.
Like Business on Facebook, follow @TribuneBiz on Twitter to stay informed and join in the conversation.