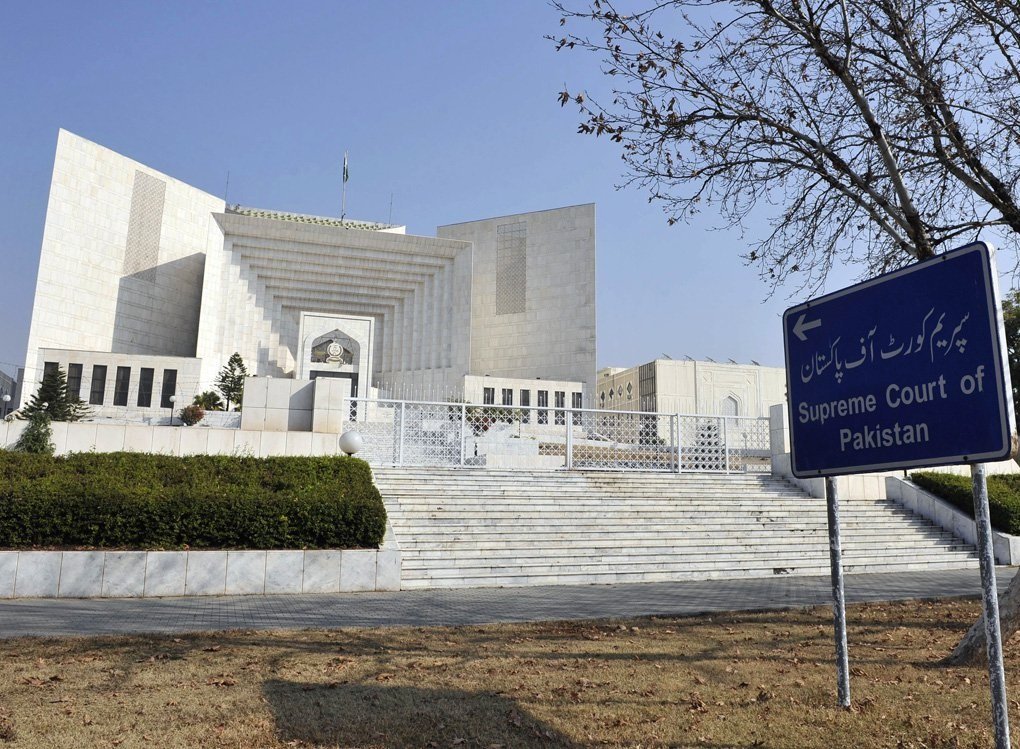 ---
ISLAMABAD:
The country's top court has ruled that "exceptional grounds" should be required to cancel anyone's bail.
"Very strong and exceptional grounds would be required to hamper with the concession extended to an accused, who is otherwise clothed with free life, as a consequent of the concession," read a six-page verdict authored by Justice Sayyad Mazahar Ali Akbar Naqvi on a matter wherein the Peshawar High Court had cancelled a bail of one Sharif Khan.
"If any view is taken by the court it would be synonymous to curtailing the liberty of the said accused prior to completion of trial, which otherwise is a precious right guaranteed under the Constitution of the country," it added.
The court in its order referred to the Samiullah case judgment wherein certain principles were laid down for the cancellation of bail.
The exceptions grounds include the order bring patently illegal, erroneous and factually incorrect and resulting into miscarriage of justice.
The bail can also be cancelled if the accused has misused the concession in any manner or tried to hamper prosecution evidence by persuading or pressuring prosecution witnesses.
An exception can be made if there is likelihood of the accused absconding beyond the jurisdiction of court. The bail can be cancelled if the accused has attempted to interfere with the smooth course of investigation or misused his liberty while indulging into a similar offence.
Some fresh facts and material which tend to establish guilt of the accused coming to the fore also merits an exception.
Justice Naqvi in his judgment noted that usually the superior courts were hesitant to interfere into an order extending the concession of bail. Rather, they have shown reluctance to intervene in such matters.
Regarding the instant case, the court also noted that a PHC single bench had erred in appreciation of law on the subject while recalling the bail granting order passed by the trial court hence, the same is set at naught.
"We are of the opinion that the case of the petitioner is of further inquiry fully covered under section 497(2) CrPC entitling for concession of bail. As a consequence, leave to appeal is granted in the instant petition while converting it into appeal and the same is allowed," the judgment read.
"The petitioner shall be released on bail subject to his furnishing bail bonds in the sum of Rs100,000 with two surety in the like amount to the satisfaction of the learned trial court/duty judge."
COMMENTS
Comments are moderated and generally will be posted if they are on-topic and not abusive.
For more information, please see our Comments FAQ