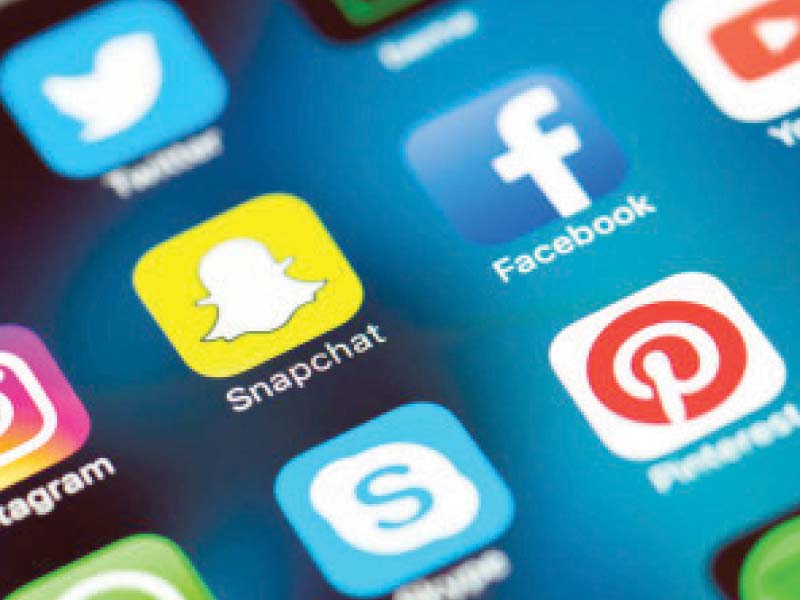 ---
LAHORE:
A manifold increase in the use of internet during the coronavirus pandemic has also resulted in a rise in cyber crimes, including harassment of women.
According to sources in the Federal Investigation Agency (FIA), internet usage in the country has increased by about 200 percent during the pandemic.
The sources said the FIA Cybercrime Wing had received double women harassment and cybercrime applications this year as compared to last year. About 8,000 applications about harassment of women were received last year, while about 16,000 have been received so far this year. About 2,000 of the complaints have been investigated, while investigation into the rest is underway. About 300 cases have been registered in two years.
Many social media groups are full of "leaked" objectionable pictures and videos of women. They are used for blackmailing and extortion by criminals. Fake pictures and video clips of prominent women are also common on the social media. There are a lot of immoral pictures and videos of housewives, showbiz stars, political leaders, Ticktokers and other women on social media.
In recent years, WhatsApp groups have also been used to share such content.
According to investigators, the women falling victim to such harassment include those who share their intimate pictures during a relationship and are threatened after a breakup, whose saved pictures and videos in their mobile phones are stollen during repair and those whose video chats are recorded. The women who paid the blackmailers mostly did not escape harassment for long.
A girl, speaking on the condition of anonymity, said she had befriended a boy who, after some time, came to her home with a marriage proposal, which was turned down by her family. She said the boy asked her to meet him again, buy when she refused, he defamed her by spreading her photographs on social media.
The girl contacted the FIA in Lahore, on which the boy was called and the pictures were found in his phone and deleted.
A psychologist, Dr Ayesha Shahid Sheikh, said while talking to The Express Tribune that making obscene pictures or videos of people was linked with narcissism, tendency of self-harm and liking to attract the attention of others. She said sharing someone else's damaging photos or videos was mostly based on revenge, low moral values and finding pleasure in ridiculing or defaming another person.
FIA spokesman Mohammad Raza said the cybercrime wing did not delete pornographic material posted on social media unless an affected person applied for it. He said the citizens seeing immoral content registered complaints on which action was taken to block the link of such pages.
He said that some time ago, pictures and videos of a woman associated with showbiz went viral on social media, after which she requested the FIA to remove the content from all sites. As soon as the request was received, more than 100 links were blocked while the photos and videos were removed from dozens of social media accounts.
The spokesman said every social media platform had its own privacy policies. "Sometimes when we receive a request, we report the immoral and obscene content to the relevant social media people on their website but they do not delete the content because it is not wrong according to their policy." He added that an affected citizen could file a complaint with the FIA Cybercrime Wing and Pakistan Telecommunications Authority (PTA) for action to block the link to objectionable content.
Published in The Express Tribune, December 3rd, 2020.
COMMENTS
Comments are moderated and generally will be posted if they are on-topic and not abusive.
For more information, please see our Comments FAQ