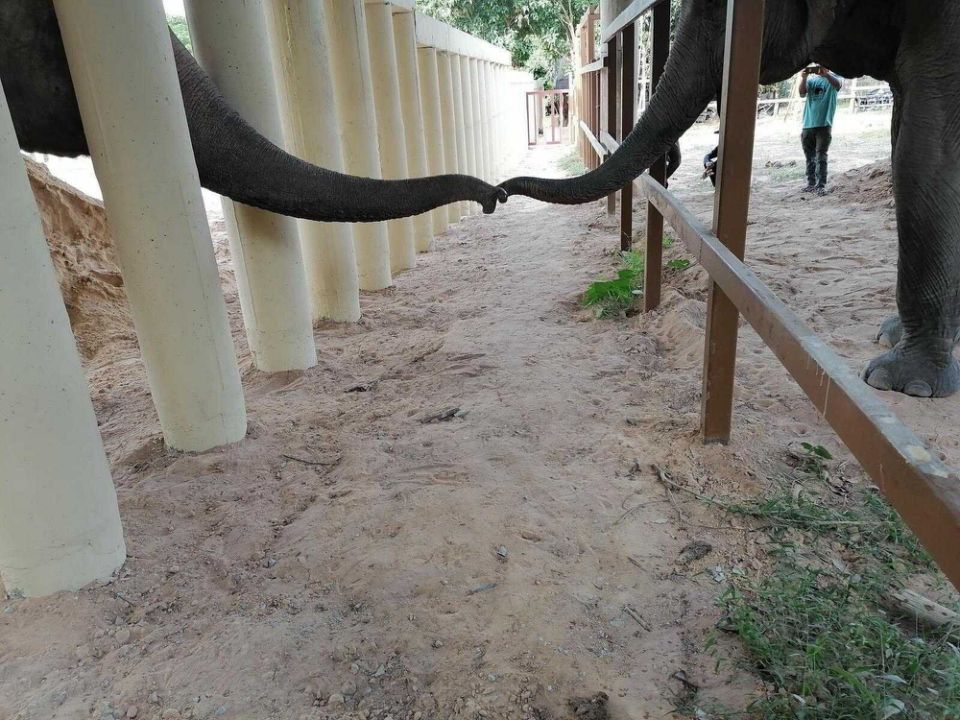 ---
CAMBODIA:
It was his first contact with another elephant in eight years. Reaching out with his trunk, Kaavan tentatively greeted a fellow inhabitant of the Cambodian sanctuary where he is beginning his new life after being transported from a Pakistani zoo.
The 36-year-old bull elephant—dubbed the "world's loneliest"—was the sole Asian elephant at Islamabad's zoo. Animal rights groups launched a campaign to save him from the substandard conditions there, boosted by spirited social media support from US actress and musician Cher.
He arrived in Cambodia on Monday to much fanfare— including a welcome from Cher herself, who not only travelled to see him off from Pakistan, but also arrived ahead of him at Siem Reap airport. Tuesday saw Kaavan settling into his enclosure at Kulen Prom Tep Wildlife Sanctuary, where he was seen touching trunks with another elephant, captured in images provided by the sanctuary. "First contact with an elephant in eight years—this is a huge moment for Kaavan," said Martin Bauer, a spokesman with the Austriabased group that worked for months to get him ready for the flight.
"Kaavan will finally have the chance to live a species-appropriate and peaceful life." Bauer said the entire team was extremely moved to witness the interaction. "He has a very bright future ahead of him." So far, Kaavan has been exploring his new surroundings, sniffing curiously and playing with sand, mud and water.
COMMENTS
Comments are moderated and generally will be posted if they are on-topic and not abusive.
For more information, please see our Comments FAQ