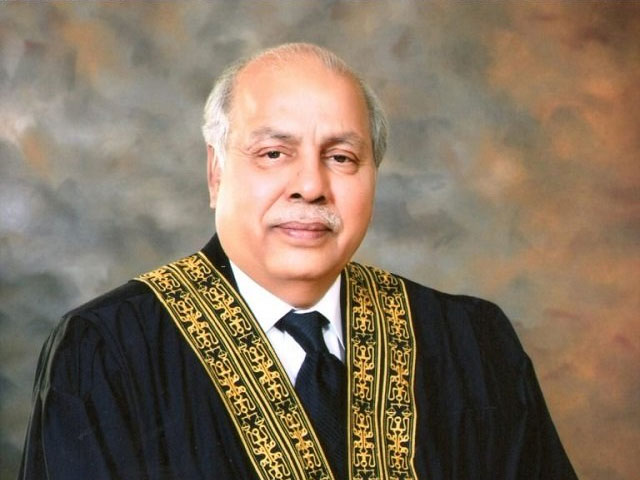 ---
ISLAMABAD:
The Judicial Commission of Pakistan (JCP) chairman — Chief Justice Gulzar Ahmed — has formed a subcommittee to verify credentials of two nominees who are recommended to be appointed to the Islamabad High Court (IHC) as additional judges.
Justice Gulzar has summoned a meeting on December 3 to consider nomination of Babar Sattar and Tariq Jahangiri. Their names were proposed by IHC Chief Justice Athar Minallah.
Sources told The Express Tribune that the subcommittee comprises four JCP members to examine credentials, integrity and reputation of both the nominees.
It is presided over by Supreme Court judge Umar Ata Bandial and includes IHC judge Amir Farooq, Attorney General for Pakistan Khalid Javed Khan and Islamabad Bar Council representative Qazi Rafeeuddin Babar.
The sources said the subcommittee has already held a meeting three days ago to examine the available record related to both the nominees. Under its rules, the JCP chairman is empowered to form subcommittees to review nominees for judicial positions. Later these committees present their opinion to the JCP for its consideration.
One member of the JCP said formation of a committee is nothing extraordinary as the chairman always constitutes such committees to examine credentials of nominees as well as to review the performance of the existing additional judges for their confirmation.
"However, the opinion of the committee is vital," he said.
Some sources said the security establishment has expressed serious concern over the nomination of renowned lawyer Babar Sattar.
Sattar has remained vocal on issues related to civil liberties and civilian rule in the country. Some people also object to his nomination on the grounds that he mostly lives abroad.
However, there is no question about the competence of Sattar. He was part of the legal team which appeared in the SC on behalf of Justice Qazi Faez Isa against a presidential reference.
Sindh High Court Bar Association (SCBA) President Salahuddin Ahmed said if the JCP rejects Babar Sattar, it will seriously damage the judiciary's credibility "as Sattar is one of the most qualified and upright advocates to be ever chosen for elevation as a judge".
Another representative of the bar said Sattar's nomination is a test case for independence of the JCP. The other nominee Tariq Jahangiri served as Islamabad Advocate General between 2017-18. He also worked as deputy attorney general for Pakistan from 2011 to 2013 and the National Accountability Bureau (NAB) Rawalpindi/Islamabad Region deputy prosecutor general from 2009 to 2010. Jahangiri was elected as the president of the Islamabad High Court Bar Association in 2016.
COMMENTS
Comments are moderated and generally will be posted if they are on-topic and not abusive.
For more information, please see our Comments FAQ