 ---
For most of this year, many of us have been confined to the four walls of our home. Let's face it, this year has been tough. Fighting a pandemic, witnessing loved ones struggling for their lives, working from home and social distancing are a few examples. Who really has the patience to wriggle into jeans or fussy dresses as we slowly resume our old lives. Living in comfy sweatpants for eight months has spoilt us all and as we transition back to our old routines we definitely prefer comfort over complicated fashion trends for now. The challenge now is to take pieces you wear on the couch and turning them into cute outfits that make you feel put together and presentable.
Up your footwear game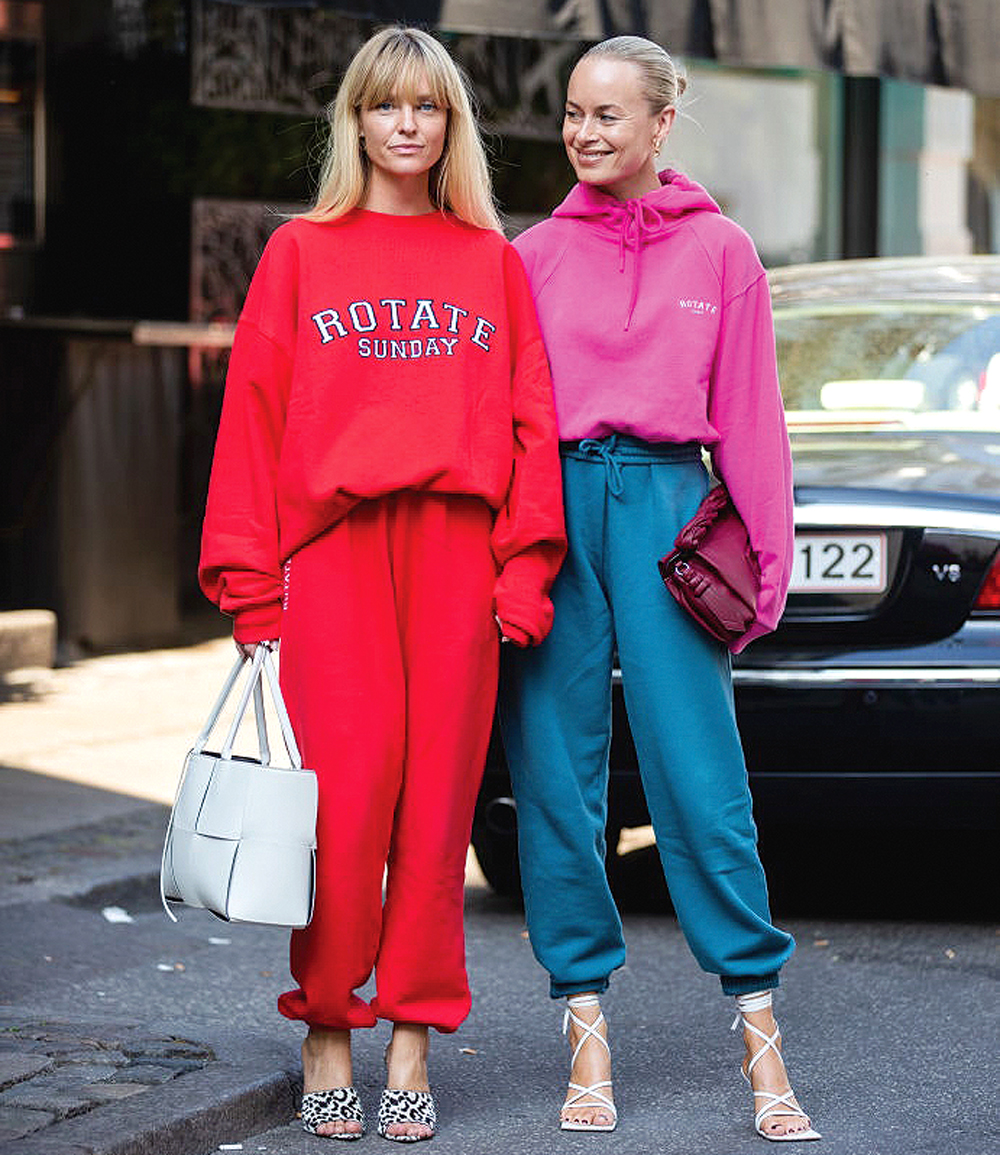 The quickest way to dress up a pair of sweatpants is to give extra attention to the shoes you'll be wearing. Heels be it pump heels, stilettoes, kitten heels or any of your preferred heeled shoe will automatically elevate your look and, from there, you just have to pick a stylish top and the right accessories. If you still aren't ready to compromise on comfortable shoes, you can still make your sweatpants look a bit fancier by wearing sneakers or boots.
Fit over baggy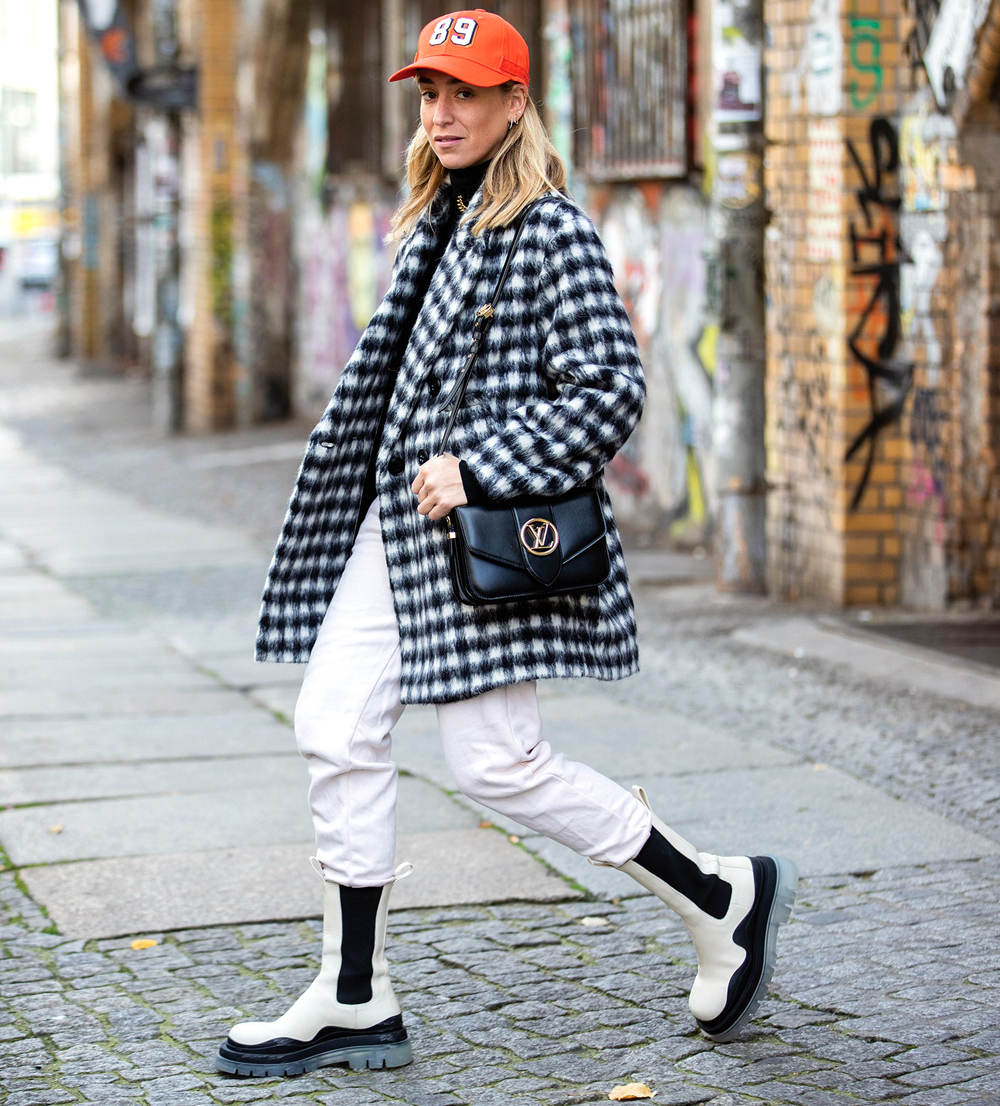 While oversized clothes have been popular for quite some time now, when opting for sweatpants to step out, try going for a fitted cut. If you're looking to dress up your sweats, the fit can make a huge difference. Baggy sweats may be cosy, but they can be more difficult to dress up. On the other hand, fitted sweatpants and pairs, like leggings or joggers, will be easier to style. Pick a pair that fits well and feels comfortable.
Let your hair do the talking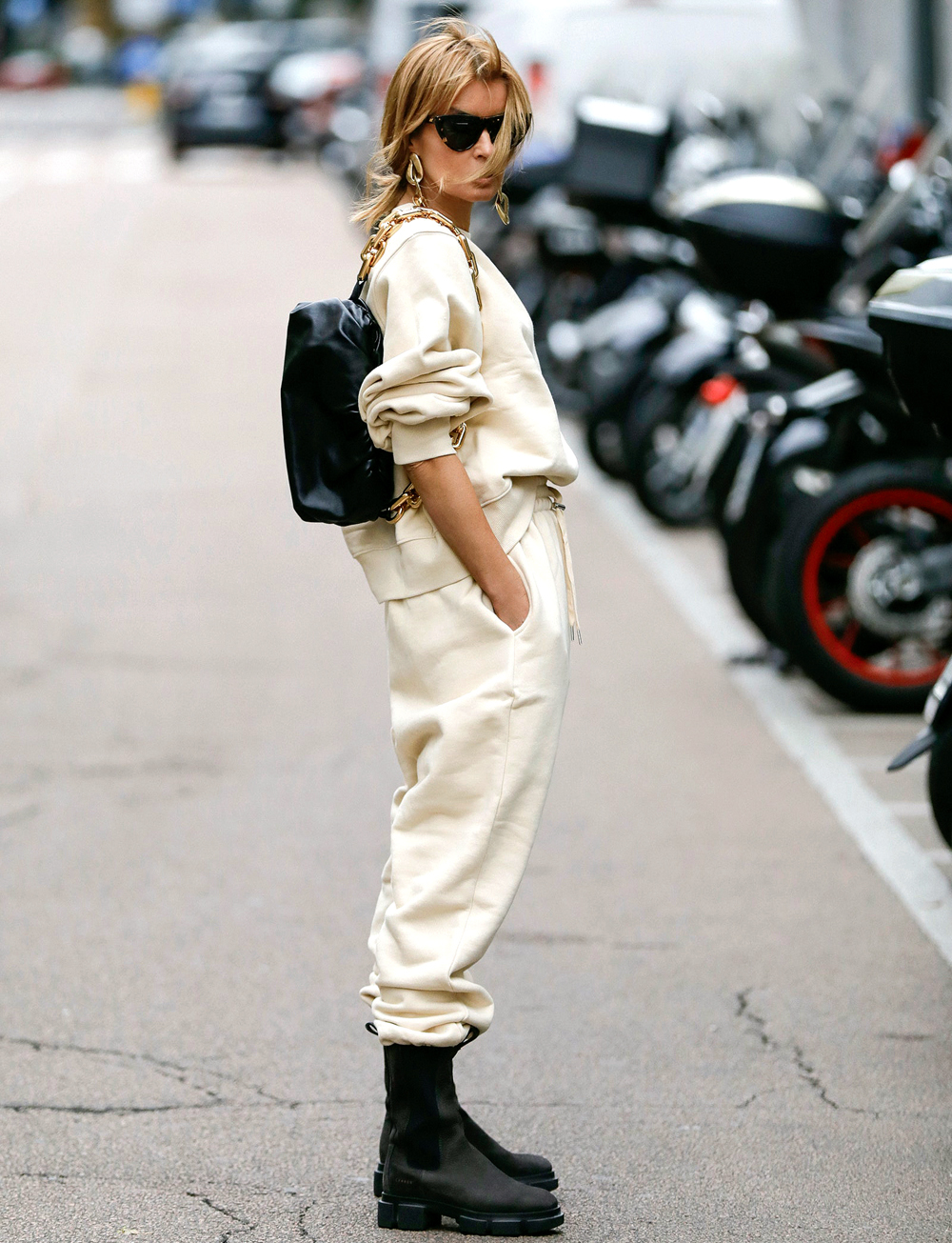 Hair is an integral part of your look. You can be wearing the finest clothes but if your hair is not styled properly then you're wasting a good outfit. You should give extra attention to your hair especially when opting for pieces like sweatpants because they can either make you look more casual than you aimed for or with proper styling, you could be making an effortless style statement. If your hair is more styled, it can make the rest of your look more refined.
Put a blazer on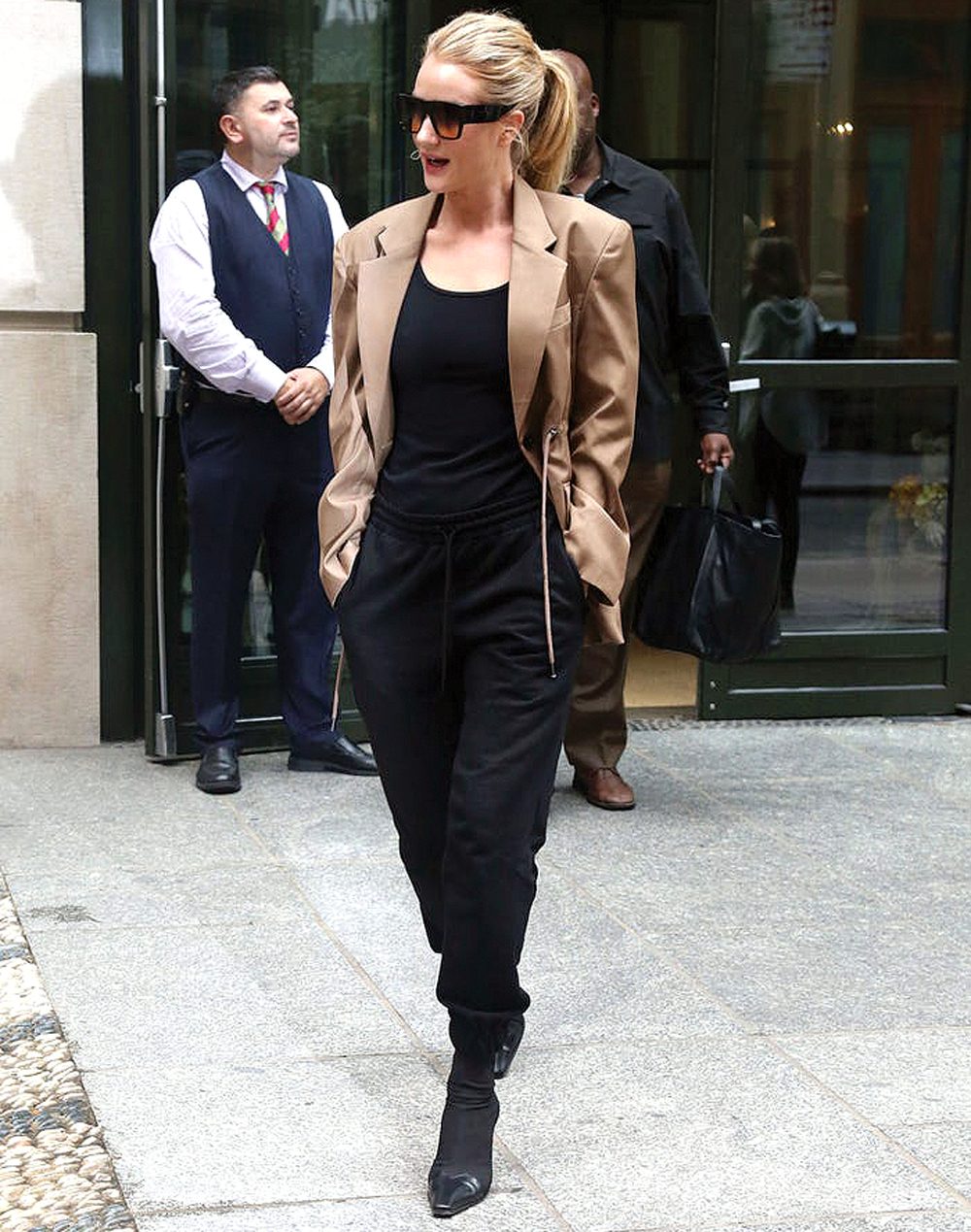 Blazers can instantly add a polished touch to your look. Instead of pairing your sweatpants with a sweatshirt when heading outside, a blazer or coat will do just the trick to immediately make you look well put together. Think: a belted trench, a leather jacket, or a more casual denim jacket. The coat will give the sweatpants a more dressed-up feel than a sweatshirt.
Play with different fabrics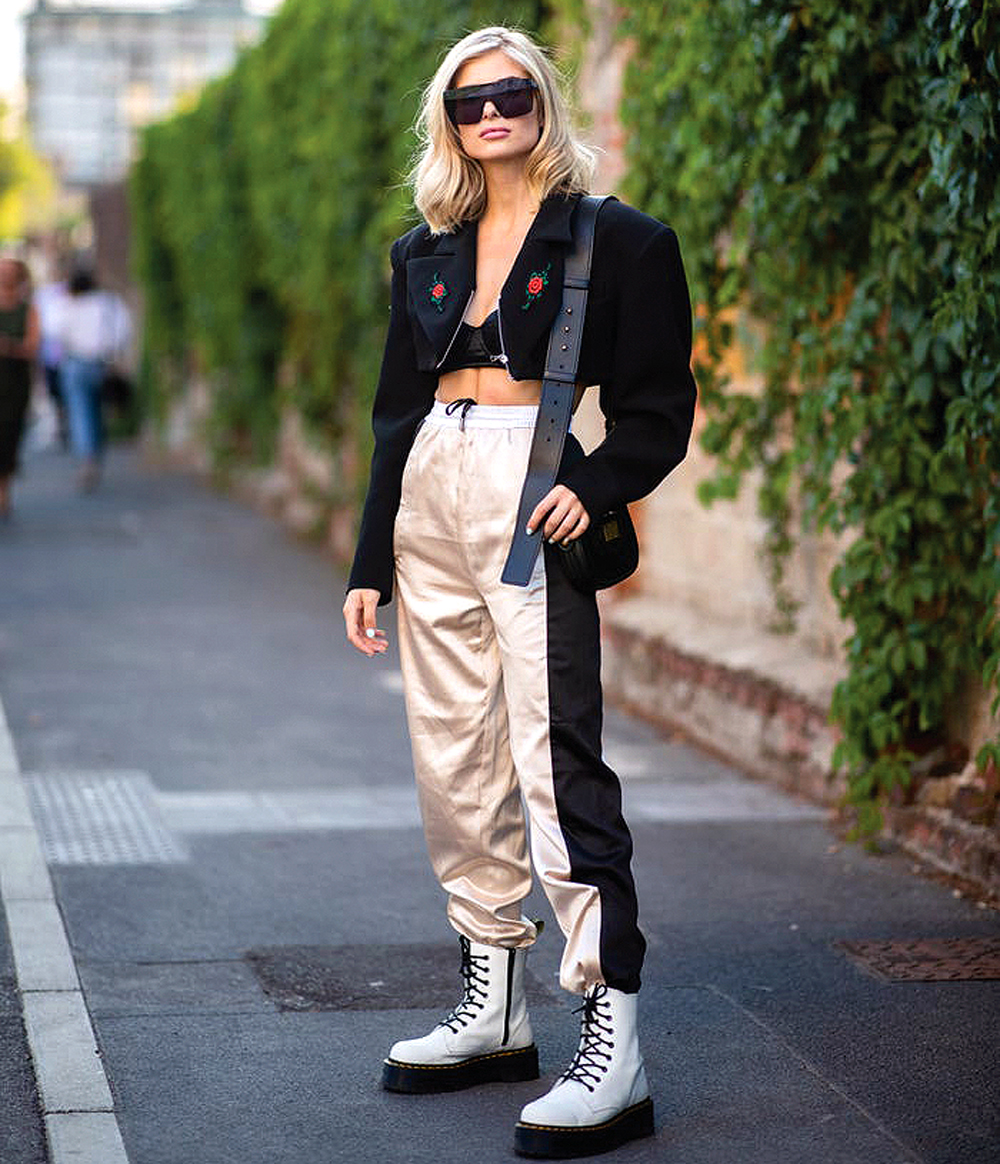 If you're feeling a little dressy but still don't want to give up on the comfort of sweatpants you can opt for a pair that looks more luxurious. Opt for fabrics like silk or velvet. Velvet and corduroy are an ideal choice for winter, for summer or spring, fabrics like silk would look fabulous!
COMMENTS
Comments are moderated and generally will be posted if they are on-topic and not abusive.
For more information, please see our Comments FAQ