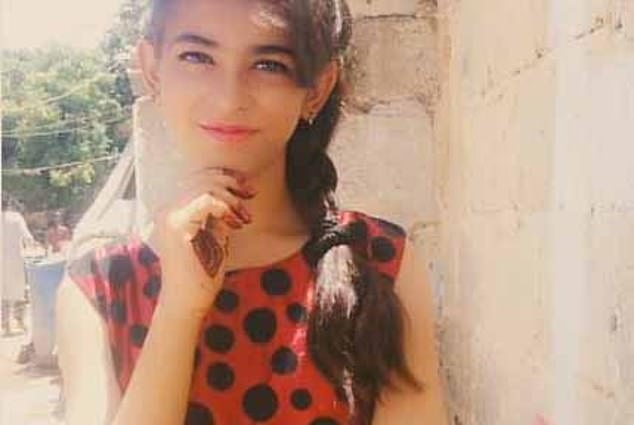 ---
KARACHI:
After a court sent Arzoo Masih, an underage Christian girl who had been illegally married to a man, to a shelter home, her parents alleged that an unknown woman had been attempting to take custody of their daughter.
Speaking to The Express Tribune, Arzoo's father, Raja Lal Masih, claimed that a woman, Patricia, was attempting to 'exploit' his daughter, who is around 14 years of age according to official documents and a medical board.
The Sindh High Court had earlier sent the girl to a shelter home, observing that she could not enter a legally valid marriage with her purported husband, 44-year-old Ali Azhar, who has been arrested. It also barred Azhar from meeting her at the shelter home, where she was sent after refusing to return to her parents.
While Arzoo was allegedly also abducted and forced to convert to Islam before being married, the court has yet to take a decision on the question of the conversion.
In a photo shared by the family, Arzoo is seen meeting two women at the shelter home, one of whom is reportedly Patricia, while the other is Arzoo's teacher, Florence.
According to Raja, Patricia had repeatedly been in contact with Arzoo and had tried to gain custody of the child. "We are denied entry to the shelter home but unknown persons are allowed to visit her regularly," he claimed. "I do not know Patricia. She is not our relative. How can she meet my daughter and claim her custody?"
He said Florence had also earlier visited their residence and wanted Arzoo's parents to give up the child's custody by signing an affidavit they were unable to read. Raja's lawyer, Jibran Nasir, said they didn't sign the affidavit after their pastor, Ghazala, intervened to explain what it was.
The affidavit, a copy of which is available with The Express Tribune, would have had Raja give over custody of Arzoo to an unnamed woman, stating that the child did not want to live with her parents anymore.
Narrating this, Raja said the family was receiving pressure from all sides over the case.
Meanwhile, an audio recording, also available with The Express Tribune, has a woman, allegedly Patricia, coaching Arzoo to tell the court she wants to live with Patricia rather than her parents.
The woman can be heard promising to reunite Arzoo with her husband and saying he would not be arrested. She also offered to help Azhar and Arzoo leave the country together.
When contacted, Patricia told The Express Tribune she had met Arzoo at the shelter home. "I counsel children," she said, further claiming that she received permission from an unnamed minister for contacting the girl.
Patricia further stated she had the government's support. "Arzoo wants to live with me. Her parents used to torture her so she is mentally traumatised," she alleged.
The next hearing of Arzoo's case is to be held on Monday.
COMMENTS
Comments are moderated and generally will be posted if they are on-topic and not abusive.
For more information, please see our Comments FAQ