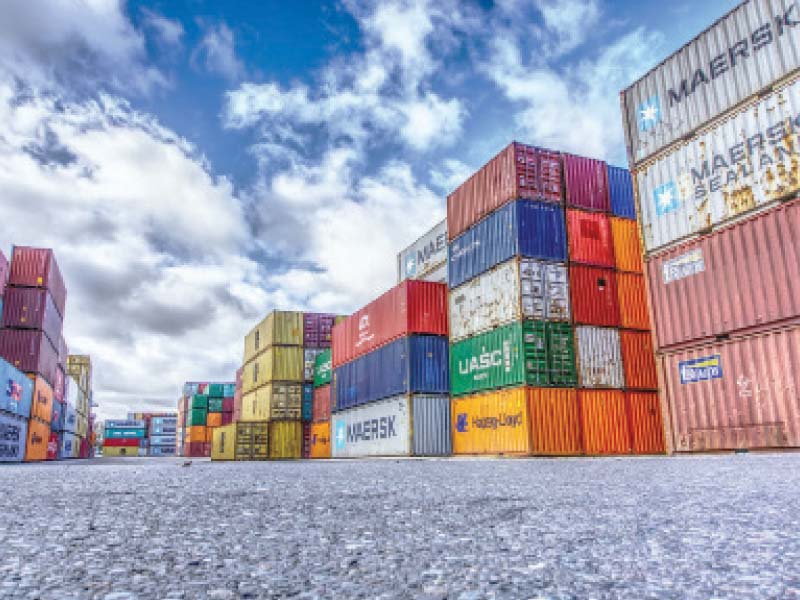 ---
ISLAMABAD:
Script one-liner - to expand your country's exports to a foreign country and attract its investors and tourists towards your country.
Location - a European country with an expanding market for exports from developing countries.
In this scenario, actor one will be an experienced trade professional who works in his/ her country's ministry of trade/ investment, takes appointment as a challenge and reports back on results in the form of new business and investments gained, well-versed with private sector of his country of origin and posting, knows local language and reaches out to the private sector in target country, spends 90% of time with businessmen supported by other diplomats and ministries of the country of origin, will go back and join the trade or investment ministry.
Actor two will be an experienced administrative services officer who wins the lottery of foreign posting through strong references, takes appointment as a reward and an opportunity to settle his family abroad or find himself something over there, has the only experience in markets from when he was the administrator of a district market committee, never interacted with the private sector and businesses, doesn't know local language and business dynamics of the country of posting, spends 90% of time managing administrative issues in the embassy and with ministries back home, is taken as a competitor by other diplomats and as an outsider by relevant ministries, will go back and seek posting as a commissioner or secretary in a provincial department.
It is anybody's guess which actor belongs to Pakistan. However, I wish this could have been just a drama. Alas; it is not, and is being played in real life, for years and years, with the nation. It is high time to change - not the script but the director and actors.
Eligibility criterion
The Ministry of Commerce (director), the custodian of selection and management of commercial diplomats, may be doing its best, but only under the self-defined parameters.
To start with, why not to define an eligibility criterion for commercial diplomats on an objective basis? Why, almost, every government officer is eligible? Why not to use the pool of officers who is meant, trained and kept for this purpose, ie the Commerce and Trade Group.
Moving on, the test that is held to select commercial diplomats qualifies simultaneously to be a laughing and crying stock. Some 120 questions, which merely need a "ratta", have no objectivity to assess the aptitude of a commercial diplomat.
For the sake of example, one question is "which product's export increased by 8.92% in 2018? Now, please tell me what purpose this question achieves? The test is followed by an interview by a panel composed of government officers. I leave it to your judgement on the objectivity at this stage.
After passing through these "objective" stages, a commercial diplomat is posted based on the ranking, without giving consideration to his/ her language, knowledge and other skills for the country of posting. Upon assuming the posting, the commercial diplomats enjoy their tenure during the time that is left from fighting with other diplomats, ie foreign affairs.
When chosen this way, most of the commercial diplomats are disconnected with realities on the ground, in Pakistan and in the country of posting. Their monitoring and evaluation are based on the very subjective criteria and without any numerical targets to increase exports or foreign direct investment (FDI).
It is very rare that any commercial diplomat will engage with the private sector. On the other hand, they would certainly complain about non-cooperation by relevant ministries in Pakistan.
It will be even more interesting to note that how many of our commercial diplomats will actually seek to enhance investment and tourism towards Pakistan - probably some of them may not even be aware of this mandate.
To add one more spice, the Ministry of Foreign Affairs has recently embarked on an effort to focus more on commercial diplomacy. On a side note, Pakistan has more than 50 commercial diplomats being managed through the Ministry of Commerce.
Looking at the level of effort and cost involved (on average one commercial diplomat costs $200,000 to the national exchequer), the output is notably insufficient. The situation warrants a solution that could actually deliver and get us out of this dysfunctional commercial diplomacy.
Potential solution
One possible solution to have a focused and result-oriented approach towards enhancing exports and attracting FDI and tourism is to establish an independent institution called the Pakistan Trade Representative (PTR).
This office would be headed by an experienced trade diplomat, appointed by the prime minister and approved/ vetted by standing committees on commerce of the National Assembly and the Senate.
PTR will report directly to the prime minister and work closely with the ministers of commerce, foreign affairs, investment, industries and economic affairs. PTR will be given a team of professionals, including from the private sector, to work with a result-oriented approach and a market-based salary and accountability framework.
Commercial diplomats of Pakistan would be selected and managed through the PTR, with objective selection, monitoring and evaluation criteria. There will be a pool of specialised professionals, who will only work for trade, investment and tourism development.
PTR will be the face of Pakistan in foreign trade, investment and tourism development, with a quick decision power delegated by the prime minister and established by parliament.
Foreign counterparts will be more receptive and comfortable in their trade and investment relations with Pakistan, through the PTR.
Diplomacy in the 21st century is rapidly evolving towards targeted relations, mainly focused on economic gains. Global markets are getting loads of suppliers with ever-decreasing prices and ever-increasing supplies.
A traditional approach to increase exports is not viable in this situation, thus, warranting commercial diplomacy 2.0 – a focused, well-equipped, result-oriented and agile one.
It will not be achieved through increasing the quantity of commercial diplomats but rather the quality of them backed by a dynamic institutional framework through the PTR.
The writer is an international economist
Published in The Express Tribune, November 16th, 2020.
Like Business on Facebook, follow @TribuneBiz on Twitter to stay informed and join in the conversation.