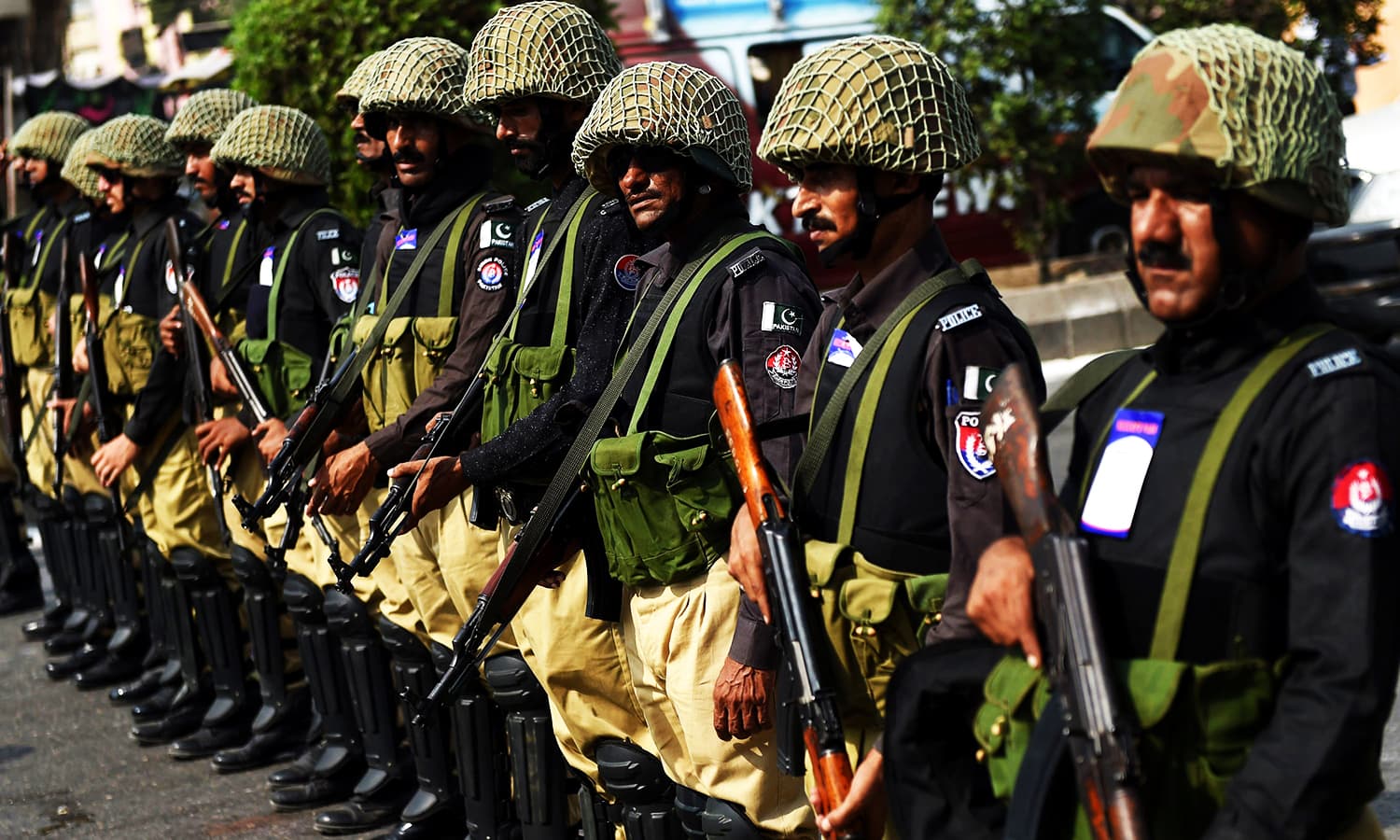 ---
DERA GHAZI KHAN:
Police foiled an attempt of Karo Kari after registering cases against the accused on Saturday.
An illegal tribal jirga in Muzaffargarh declared a woman as 'Kari' and decided to kill her along with her newborn baby.
The woman's alleged paramour was reportedly killed in Taunsa. The victim, a resident of Loralai area in Balochistan province, was forced to take refuge in Jhang to save her six-day-old baby and her life.
DG Khan RPO Muhammad Faisal Rana took notice and issued orders for the immediate arrest of the accused and protection of the women.
Jarna Bibi had contracted a marriage with Maqam Khan 18 years ago. The couple had six sons and three daughters.
Jarna and her family migrated to Dera Ghazi Khan district. Maqam's brother Kala Khan accused his brother's wife of having illicit relations with a man named Noor Shah. Noor was reportedly murdered on June 23.
Kala became a suspect in the murder and a case was registered against him in Taunsa Sharif police station.
Meanwhile, Nazar Mohammad, a tribal elder of the victim's tribe, held an illegal jirga in Chowk Qureshi, Muzaffargarh. The accused Kala Khan, Maqam Khan, Rozi Khan and Adam Khan and others attended the jirga.
The victim and her brothers Isa Khan and Niyamt Khan were also summoned to this jirga. In their presence, the Jirga declared Jarna 'Kari' and decided to kill her.
Howber, after it was found that Jarna was pregnant, it was decided that Jarna and her baby would be killed after she delivers her baby.
To avoid the honour killing, Jarna escaped to Dajal area of Rajanpur. On receiving information of the honour killing threat to Jarna and her baby,
RPO Muhammad Faisal Rana ordered a Rajanpur police team to immediately reach Jhang and record the statement of Jarna and make complete arrangements for her safety.
The RPO directed police to immediately arrest the accused involved in the illegal Jirga. The RPO said,
Published in The Express Tribune, November 15th, 2020.