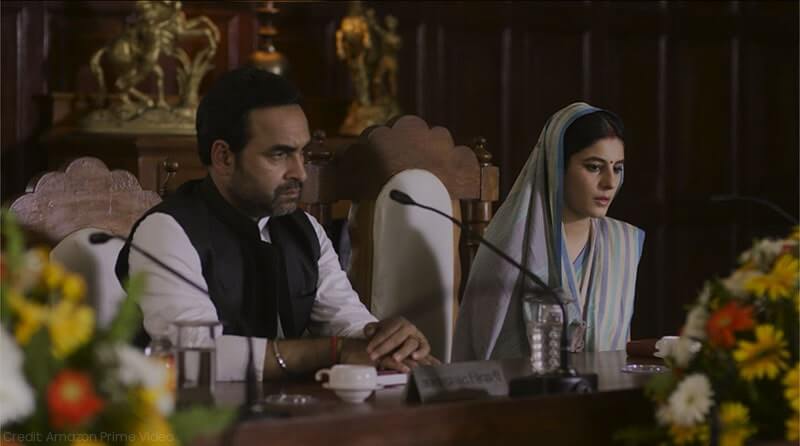 ---
After the resounding success of Mirzapur 2, the makers and streaming platform have now announced the renewal of the web series for a third season, reported the Hindustan Times.
According to Amazon Prime, almost 50% of the audience finished watching the show's second season in just two days. Not to mention, it also achieved the feat of becoming the most-watched show on the OTT platform within seven days of its release.
Elaborating on the success of the series, producer Ritesh Sidhwani said, "The show's massive fandom and the viewers' magnitude of love towards the new season was seen through reactions on social media within days of its release, and we are truly humbled by the response."
According to The Express Tribune's review of Mirzapur 2, the second installment of the acclaimed series managed to curtail its fair share of unpalatable tropes. However, the attempt to dumb down on expletives, violence and unmitigated sex didn't last for long as the show went back to its signature brashness in the second half.
But the plot became more riveting as characters were provided ample room to explore their arcs, and the viewers, to become more attached to each unapologetically-flawed character.
Having said that, the show could've done without its Bollywood-inspired obsession of finding true love, especially since the death of the lovers of two of the main characters in season one had established Mirzapur as the anti-thesis of fairytales.
The introduction of new characters, albeit, worked in the show's favour. As opposed to making the viewer question why their focus was constantly being shifted from the story of the already established characters to these newbies – their lives became of immediate relevance.
But the winners of Mirzapur 2 remained the slut-shamed, undermined, and underrepresented women of season one, coupled with a new face. It's as if the makers wanted to make up for all the ways in which women were objectified in the previous show.
From Golu to Rasika Dugal's Beena, Isha Talwar's Madhuri to Meghna Malik's Shakuntala Shankar, Sheeba Chadda as Guddu's mother to Anangsha Biswas's Zarina – women became the brains or the end of powerful men in the show.
Have something to add to the story? Share it in the comments below.