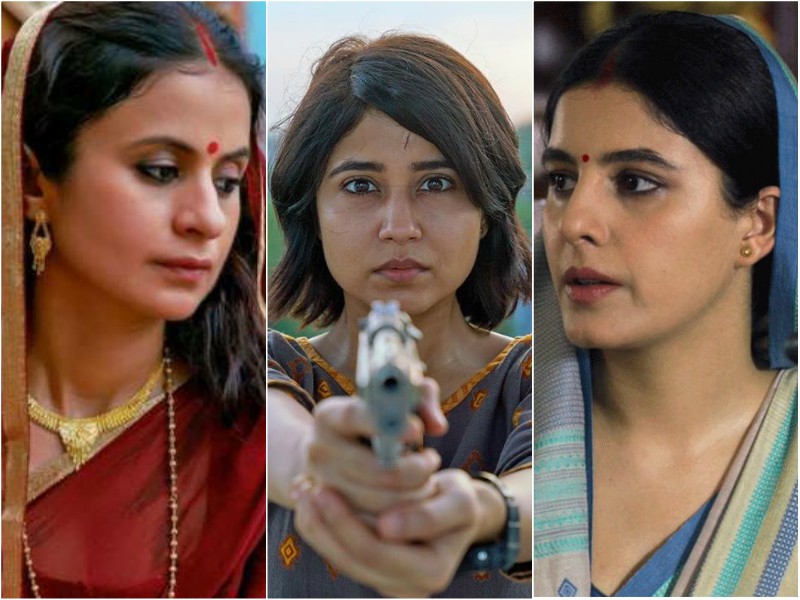 ---
Loyalty pays until loyalty stays, and you always have a choice to opt-out of this unspoken bond till it becomes a matter of survival. These are perhaps the most important lessons Mirzapur 2 has managed to convey in its nine hours of showtime.
Revenge on the premises of the second installment of the show is more overt, crazier and cold, given that everyone is on the menu. But the question that'll bother you at the end of every episode is; whose recipe are they following?
Co-directed by Gurmmeet Singh, Mihir Desai, co-produced by Ritesh Sidhwani, Farhan Akhtar and penned by Puneet Krishna and Vineet Krishna, the second installment of the acclaimed Amazon Prime series managed to curtail its fair share of unpalatable tropes. However, the attempt to dumb down on expletives, violence and unmitigated sex didn't last for long as the series went back to its signature brashness in the second half.
But that didn't stop the plot from becoming more riveting with time. In fact, it provided the characters more room to explore their arcs, and viewers, to become more attached to each unapologetically-flawed character.
Having said that, the show could've done without its Bollywood-inspired obsession with finding true love. Especially since the lovers of two of the main characters had died by the end of season one, establishing Mirzapur as the anti-thesis of fairytales.
Moreover, the darker version of Ali Fazal's Guddu could've added greater value to the show, just like Shweta Tripathi's Golu did. Guddu didn't even need humanising following his previous trials and although his inner conflict did surface because of Shernavaz Jijina's Shabnam; his father was already doing a great job at piquing his seemingly dead conscience.
Furthermore, if the makers wanted Shabnam's affection towards the vigilante to entice Golu – unveiling her possessiveness – the latter's emptiness and sadist fixations could've been intrigued and explored by the reactions of a more heartless Guddu.
Nevertheless, the introduction of new characters worked in the show's favour. As opposed to making the viewer question why their focus was constantly being shifted from the story of the already established characters to these newbies – their lives became of immediate relevance.
Be it Isha Talwar's Madhuri or Vijay Varma's Bharat (Baray) and Shatrugan (Chhote), or even Anjum Sharma's Sharad Shukla and Robin, who played the comic relief in an otherwise, dark and volatile series – every new face brought with itself a new problem or solution.
But the driving force of Mirzapur 2 remained the untouched and unmatched players. No, not Munna, as much as his obsession with immortality will bring a tear to your eye, this time around it was not even Pankaj Tripathi's Kaleen Bhaiya – although his acting was in its finest fettle.
The winners of Mirzapur 2 were the slut-shamed, undermined, and underrepresented women of season one, coupled with a new face. It's as if the makers wanted to make up for all the ways in which women were objectified in the previous show. From Golu to Rasika Dugal's Beena, Isha Talwar's Madhuri to Meghna Malik's Shakuntala Shankar, Sheeba Chadda as Guddu's mother to Anangsha Biswas's Zarina – women became the brains or the end of powerful men in the show.
If it wasn't for Golu's spearheaded dive into a lifestyle she fought against, or Beena's infamous affair that led her to make three men believe she was carrying their baby, the show couldn't have progressed. Even the way Madhuri bounced back after learning about the killer of her father along with seeing the real face of the man she called her pita-samaan, and wiping them out with a single blow was enough to hit the ground running.
Followed by Zarina's revenge – which could be deemed controversial – and Sharad's mother, Shakuntla, without the guidance of whom, this mysterious son of Rati Shankar ended up locking horns with Guddu. And there's no questioning how that would've turned out for him.
Even Guddu's mother regained her senses after Babblu's death, which was followed by her unyielding support towards her gangster sons. Despite her heavy loss, she knocked the living life out of Guddu as he spewed venom against those trying to save him. The vision was heart-wrenching.
But what follows revenge, is the consequence of revenge, perhaps the most predictable of which is regret. For now, the real question is, whether the tussle for a weakened throne – such as the one belonging to Akhandanand Tripathi – was even worth it? Especially since the second installment has established all the ways it can be challenged.
And despite the lack of a political or social context – whereby the makers failed to even include an opposition during elections – or the heavy God father inspirations and lighting failures, it did not fail to up the ante. Not to mention, the show was certainly less disappointing than the seasons that followed Sacred Games.
Have something to add to the story? Share it in the comments below.
COMMENTS
Comments are moderated and generally will be posted if they are on-topic and not abusive.
For more information, please see our Comments FAQ