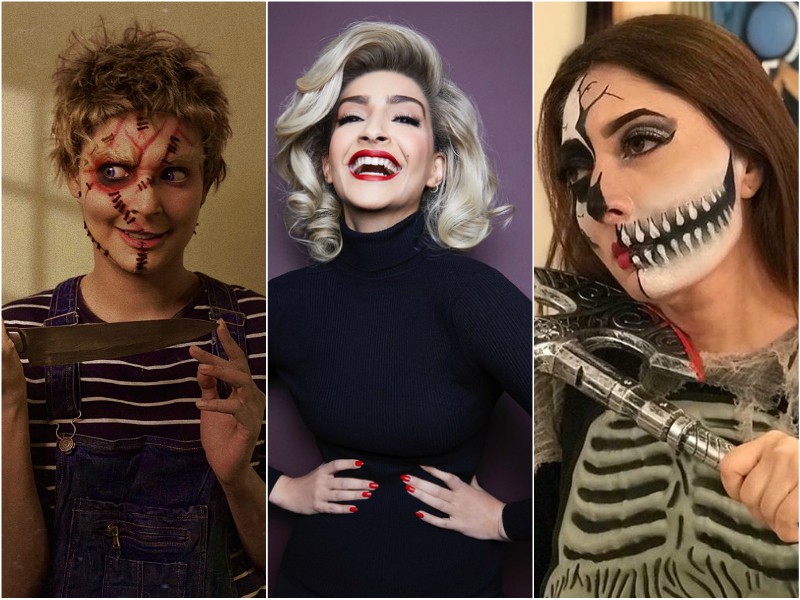 ---
Halloween is that one day of the year when everything spooky becomes impressive. As people across the globe recreate their favourite characters, don intricate costumes and enjoy candy treats, the eagerness to know who wore what and how it turned out becomes top priority.
Halloween this year happened in a rather toned-down manner. But that didn't stop some celebrities from nailing their looks. Here are some of this year's best Halloween makeovers.
1. Amna Ilyas as Chucky
Surprised? So were we. Ilyas as Chucky was probably one of the best and most frightening local Halloween looks we came across this season. Perhaps because Chucky has never been played by an actual human being even in the films. From her special effects make up recreating those intricate stitches to the choice of hair and eye colour, coupled with the perfect props, the actor nailed the doll like she was the doll.
2. Sharmila Farooqi as a skeleton
Pakistan People's Party (PPP) leader Sharmila Farooqi also stunned in a classic skeleton look for Halloween. Her jaw-dropping make-up perfectly complimented her outfit as she posed with an axe in her hand. "My stunning makeover for Halloween by the ever so talented! The precision, detailing and strokes were simply woah! Here's an 18-year-old upcoming artist everyone must watch out for!" wrote the public figure on Instagram.
3. Sonam Kapoor as Marilyn Monroe
This Bollywood actor recreated the classic Marilyn Monroe and the results were seamless. Ranging from her wig to the red nails, the red lipstick and the little mole, her Monroe signatures were on point. The Raanjhanaa actor shared on Insta, "This Halloween has got me going… Oh, my Monroe! Becoming this diva was such a fun experience for me and my team. Definitely one of my fave looks for Halloween!"
4. Zayn Malik and Gigi Hadid
Zayn channeled his love for Harry Potter as he dressed up in a white shirt, green tie to denote the house of Slytherin with a black sweater over it. Meanwhile, Gigi donned a zero suit to recreate the look of Samus Aran, a character from a science fiction action-adventure game series by Nintendo. The model also gave a closer look at her post-baby body and our jaws touched the ground after seeing her toned up so quickly.
5. Suhana Khan as Arian Grande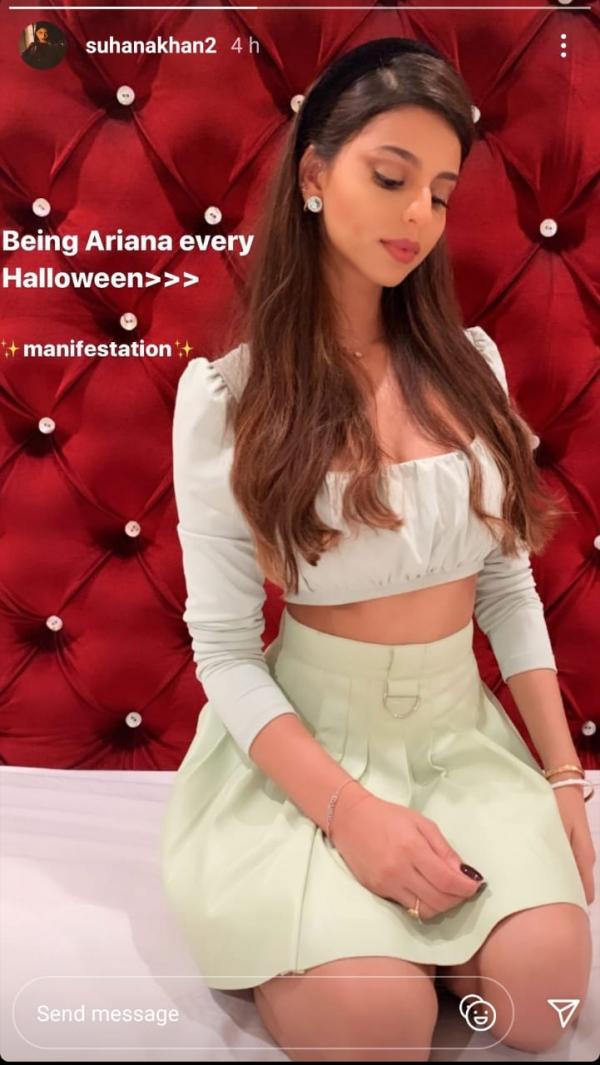 Shah Rukh and Gauri Khan's daughter Suhana Khan also shared a picture from her low-key Halloween celebrations, posing as her inspiration: Ariana Grande. She dressed in a mint green top with a matching skirt, styling her hair like the singer with a black hairband. She captioned the post, "Being Ariana every Halloween – Manifestation."
Have something to add to the story? Share it in the comments below.
COMMENTS
Comments are moderated and generally will be posted if they are on-topic and not abusive.
For more information, please see our Comments FAQ