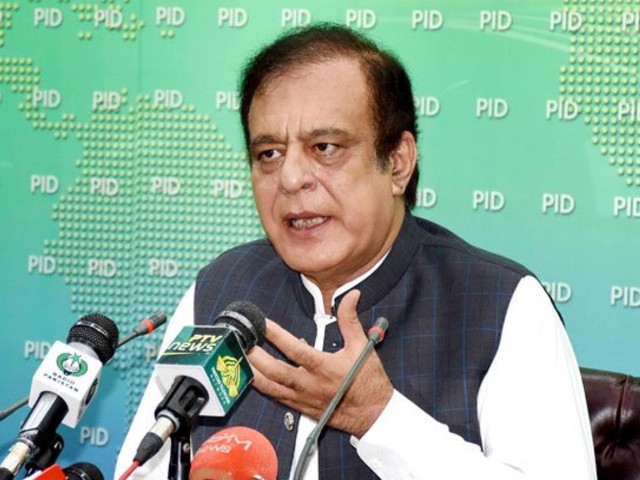 ---
ISLAMABAD:
Minister for Information and Broadcasting Shibli Faraz said on Friday that Pakistan Muslim League - Nawaz's (PML-N) leader Ayaz Sadiq's statement was beyond pardon, and that the law would take its course.
"Ayaz Sadiq and his followers should be punished as weakening the state is an unforgivable crime," the information minister said on Twitter.
On October 28, the PML-N lawmaker and former National Assembly speaker had claimed, while addressing the lower house, that the captured Indian pilot Abhinandan Vartaman had been released because the PTI "government feared an attack from India".
ایاز صادق کی کہی ہوئی بات معافی سے آگے نکل چکی ہے۔اب قانون اپنا راستہ لے گا۔ریاست کو کمزور کرنا ناقابل معافی جرم ہے جس کی سزاایاز صادق اور ان کے حواریوں کو ضرور ملنی چاہیے۔

— Senator Shibli Faraz (@shiblifaraz) October 30, 2020
"I can recall [foreign minister] Shah Mahmood Qureshi sahib was present in a meeting, where the prime minister didn't show up. The chief of army staff was also in attendance," Sadiq said while responding to a cabinet member.
"With his legs trembling and sweat on the forehead, Foreign Minister Shah Mahmood Qureshi said to us, 'For God's sake, let him [Abhinandan] go back now or else India would attack at 9pm'," the PML-N leader claimed. "No attack was imminent; they only wanted to capitulate and send Abhinandan back."
Treason case
Later in the day, the Lahore police was requested to book the former NA speaker in a treason case over his remarks.
The application, sent by a private citizen to the Civil Lines Police Station in Lahore, contends that Sadiq was speaking in favour of the Indian Army on a TV programme aired on October 29 at 7 pm.
"He was spreading false propaganda against the Pakistan Army and his chief," the applicant, named as Hafiz, stated in his application.
"Ayaz Sadiq was playing the role of an Indian agent and he was openly attacking the security and dignity of Pakistan which falls under the category of treason," the application further maintained.
COMMENTS
Comments are moderated and generally will be posted if they are on-topic and not abusive.
For more information, please see our Comments FAQ